2300 rpm 35KW 4 Stroke Air Cooled Diesel Deutz Engine F3L912W
Product Description
#detail_decorate_root .magic-0{border-bottom-width:2px;border-bottom-style:solid;border-bottom-color:#53647a;background-color:#c5ccde;margin-left:0;margin-right:0;padding-left:8px;padding-right:8px;color:#53647a;font-family:Roboto;font-size:24px;padding-top:8px;padding-bottom:4px}#detail_decorate_root .magic-1{width:750px}#detail_decorate_root .magic-2{overflow:hidden;width:750px;height:176.25px;margin-top:0;margin-bottom:0;margin-left:0;margin-right:0}#detail_decorate_root .magic-3{margin-top:0;margin-left:0;width:750px;height:176.25px}#detail_decorate_root .magic-4{vertical-align:top}#detail_decorate_root .magic-5{vertical-align:top;display:block;padding-right:4px;box-sizing:border-box;padding-left:4px}#detail_decorate_root .magic-6{vertical-align:top;padding-bottom:4px;box-sizing:border-box;padding-top:4px}#detail_decorate_root .magic-7{padding:0;margin:0;white-space:pre-wrap;font-size:14px}#detail_decorate_root .magic-8{margin:0;padding:0}#detail_decorate_root .magic-9{overflow:hidden;width:750px;height:236.667px;margin-top:0;margin-bottom:0;margin-left:0;margin-right:0}#detail_decorate_root .magic-10{margin-top:0;margin-left:0;width:750px;height:236.667px}#detail_decorate_root .magic-11{overflow:hidden;width:498px;height:320.4220821001158px;margin-top:0;margin-bottom:0;margin-left:0;margin-right:4px}#detail_decorate_root .magic-12{margin-top:0;margin-left:0;width:498px;height:373px}#detail_decorate_root .magic-13{width:248px}#detail_decorate_root .magic-14{overflow:hidden;width:248px;height:158.13223464783204px;margin-top:0;margin-bottom:0;margin-left:0;margin-right:0}#detail_decorate_root .magic-15{margin-top:0;margin-left:0;width:247px;height:330px}#detail_decorate_root .magic-16{overflow:hidden;width:248px;height:158.13223464783204px;margin-top:4px;margin-bottom:0;margin-left:0;margin-right:0}#detail_decorate_root .magic-17{margin-top:0;margin-left:0;width:247px;height:185px}#detail_decorate_root .magic-18{overflow:hidden;width:373px;height:321.7250673854448px;margin-top:0;margin-bottom:0;margin-left:0;margin-right:0}#detail_decorate_root .magic-19{margin-top:0;margin-left:0;width:428px;height:321px}#detail_decorate_root .magic-20{overflow:hidden;width:373px;height:321.7250673854448px;margin-top:0;margin-bottom:0;margin-left:4px;margin-right:0}#detail_decorate_root .magic-21{margin-top:0;margin-left:0;width:544px;height:321px}#detail_decorate_root .magic-22{padding:0;margin:0;color:#333;font-size:14px;white-space:pre-wrap}#detail_decorate_root .magic-23{padding:0;font-size:16px;line-height:20px;font-weight:bold;color:#333;margin:0}#detail_decorate_root .magic-24{margin-top:0;margin-left:-55.29649595687332px;width:428px;height:321px}#detail_decorate_root .magic-25{margin-top:0;margin-left:-35.18867924528302px;width:428px;height:321px}#detail_decorate_root .magic-26{margin-top:0;margin-left:-22.11859838274933px;width:428px;height:321px}#detail_decorate_root .magic-27{margin-top:-91.49056603773586px;margin-left:0;width:373px;height:497px}#detail_decorate_root .magic-28{margin-top:-9.048517520215634px;margin-left:0;width:373px;height:373px}#detail_decorate_root .magic-29{margin-top:-10.05390835579515px;margin-left:0;width:373px;height:373px}#detail_decorate_root .magic-30{margin-top:-11.059299191374665px;margin-left:0;width:373px;height:373px}#detail_decorate_root .magic-31{margin-top:0;margin-left:-12.064690026954178px;width:428px;height:321px}#detail_decorate_root .magic-32{margin-top:-35.18867924528302px;margin-left:0;width:373px;height:663px}#detail_decorate_root .magic-33{margin-top:0;margin-left:-21.113207547169814px;width:428px;height:321px}#detail_decorate_root .magic-34{margin-top:-41.22102425876011px;margin-left:0;width:373px;height:497px}#detail_decorate_root .magic-35{overflow:hidden;width:750px;height:562.5px;margin-top:0;margin-bottom:0;margin-left:0;margin-right:0}#detail_decorate_root .magic-36{margin-top:0;margin-left:0;width:750px;height:562.5px}#detail_decorate_root .magic-37{overflow:hidden;width:750px;height:423.75px;margin-top:0;margin-bottom:0;margin-left:0;margin-right:0}#detail_decorate_root .magic-38{margin-top:0;margin-left:0;width:750px;height:423.75px}#detail_decorate_root .magic-39{overflow:hidden;width:247.33333333333334px;height:323.50184204215986px;margin-top:0;margin-bottom:0;margin-left:0;margin-right:0}#detail_decorate_root .magic-40{margin-top:0;margin-left:-107.15998517646545px;width:485px;height:323px}#detail_decorate_root .magic-41{overflow:hidden;width:247.33333333333334px;height:323.50184204215986px;margin-top:0;margin-bottom:0;margin-left:4px;margin-right:0}#detail_decorate_root .magic-42{margin-top:0;margin-left:0;width:539px;height:323px}#detail_decorate_root .magic-43{margin-top:0;margin-left:0;width:561px;height:323px}#detail_decorate_root .magic-44{overflow:hidden;width:750px;height:551.786px;margin-top:0;margin-bottom:0;margin-left:0;margin-right:0}#detail_decorate_root .magic-45{margin-top:0;margin-left:0;width:750px;height:551.786px}#detail_decorate_root .magic-46{margin-top:-19.025061124694375px;margin-left:0;width:498px;height:373px}#detail_decorate_root .magic-47{margin-top:-103.3941534235825px;margin-left:0;width:247px;height:330px}#detail_decorate_root .magic-48{margin-top:-21.28703158720816px;margin-left:0;width:247px;height:185px} Product Description


2300 rpm 35KW 4 Stroke Deutz Diesel CompleteEngine F3L912W Air Cooled
First choice - technically and economically.
FL912 series Diesel Engine
Air Cooled Diesel Engine need not install water cooling recirculation system .
One head for one
Cylinder
,the engine is easy to maintain and the accessories are widely used in the engine.
You can get the high reliability and longlasting diesel engine and the lower price will help you to improve your profit. Configuration


Productioni Workshop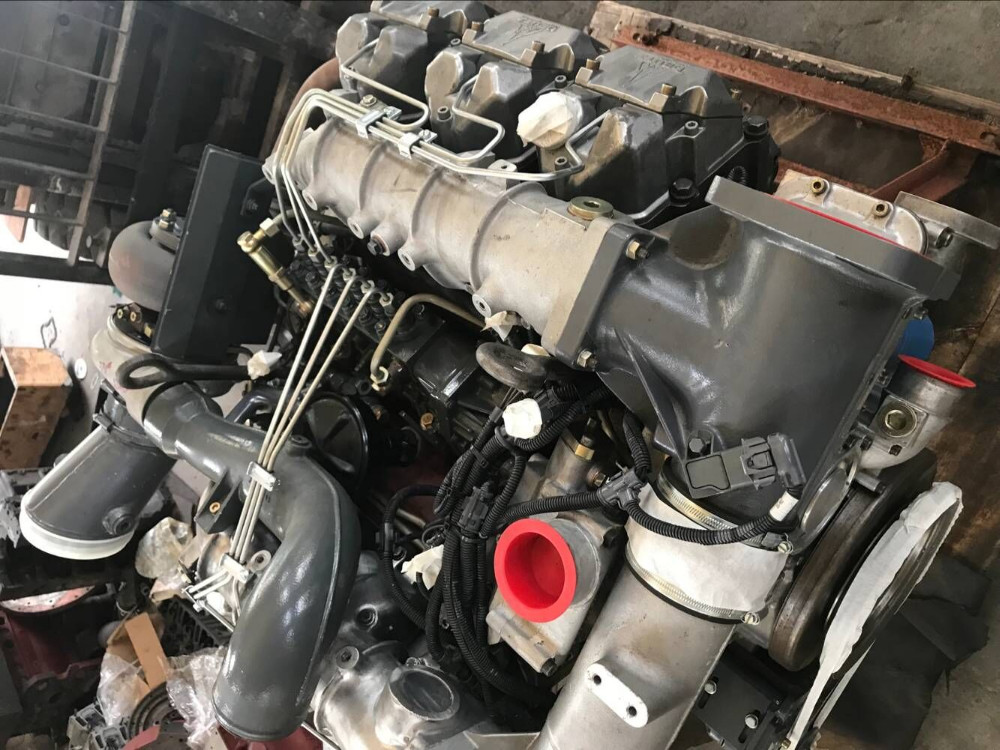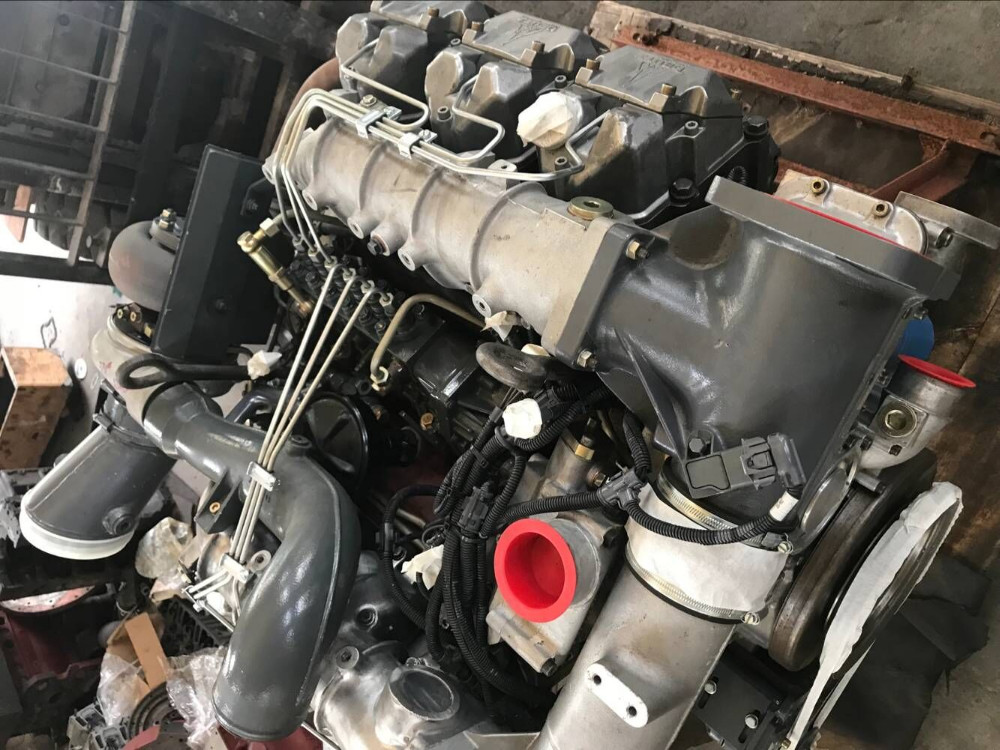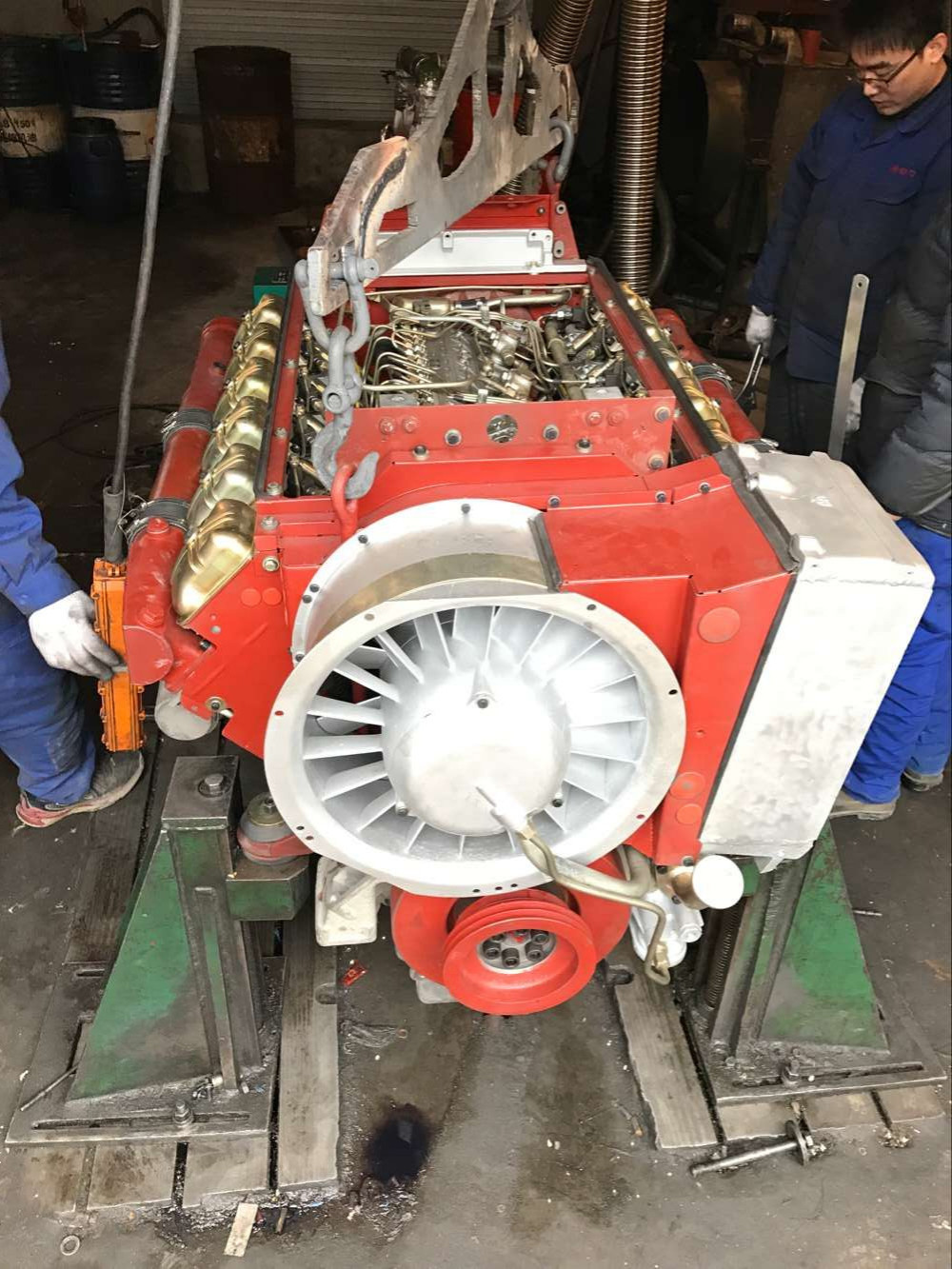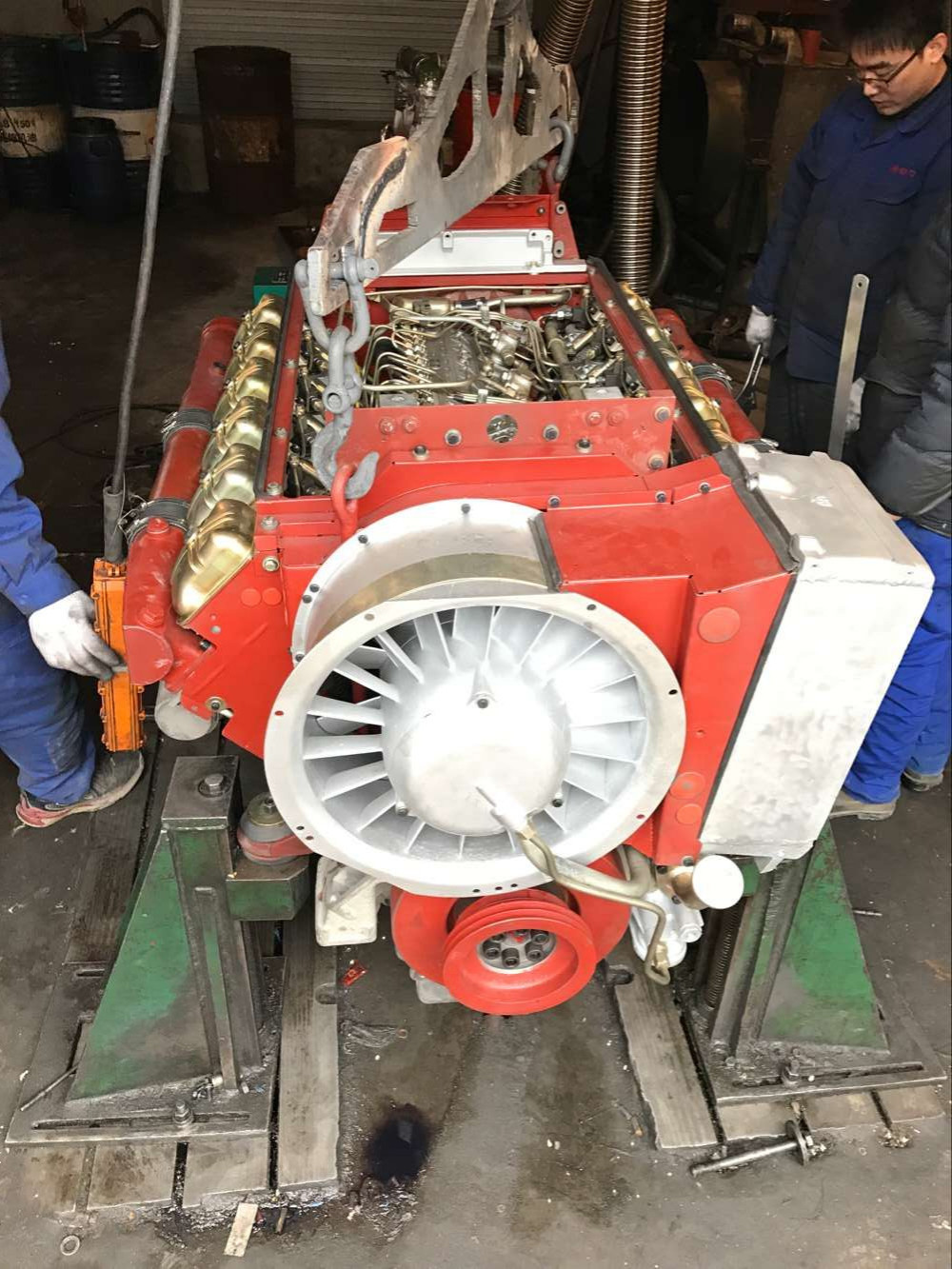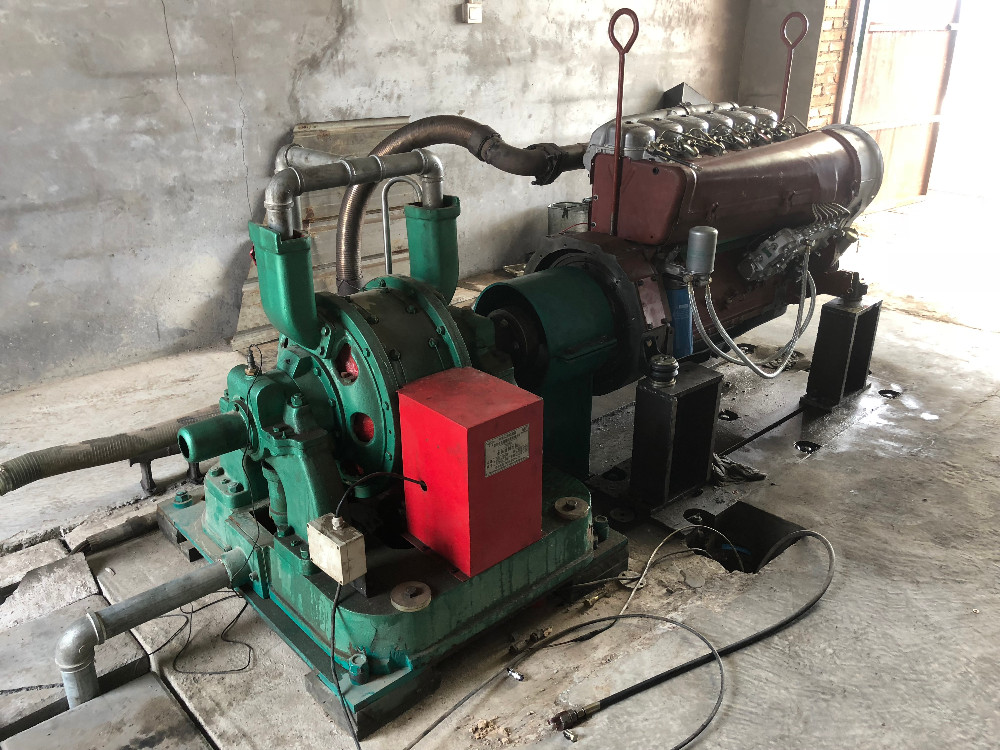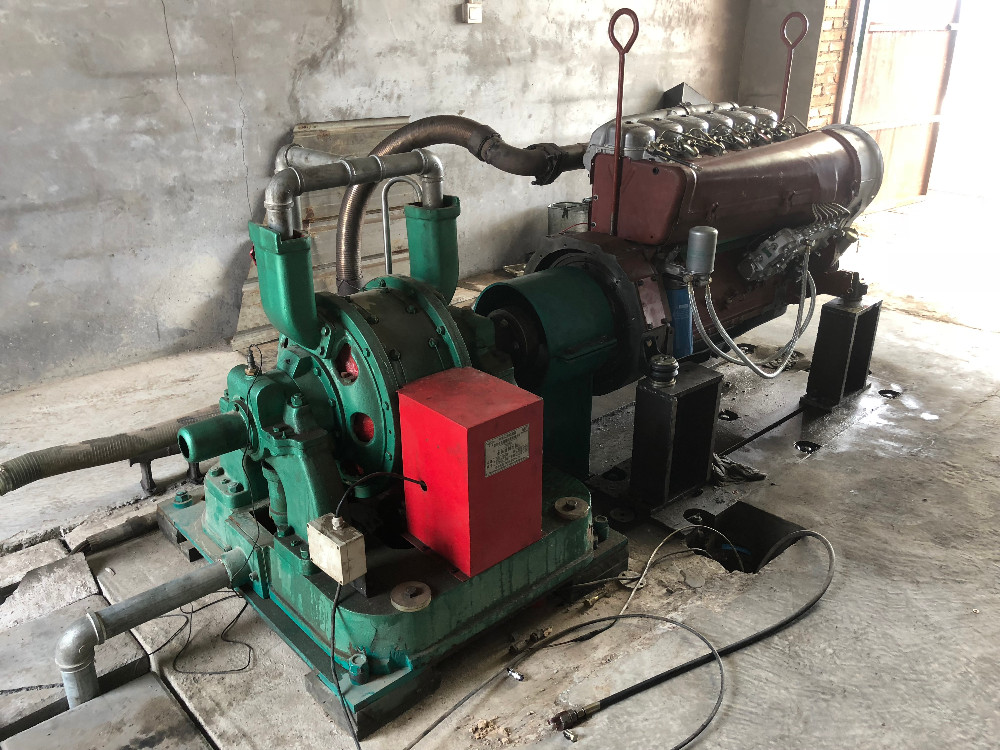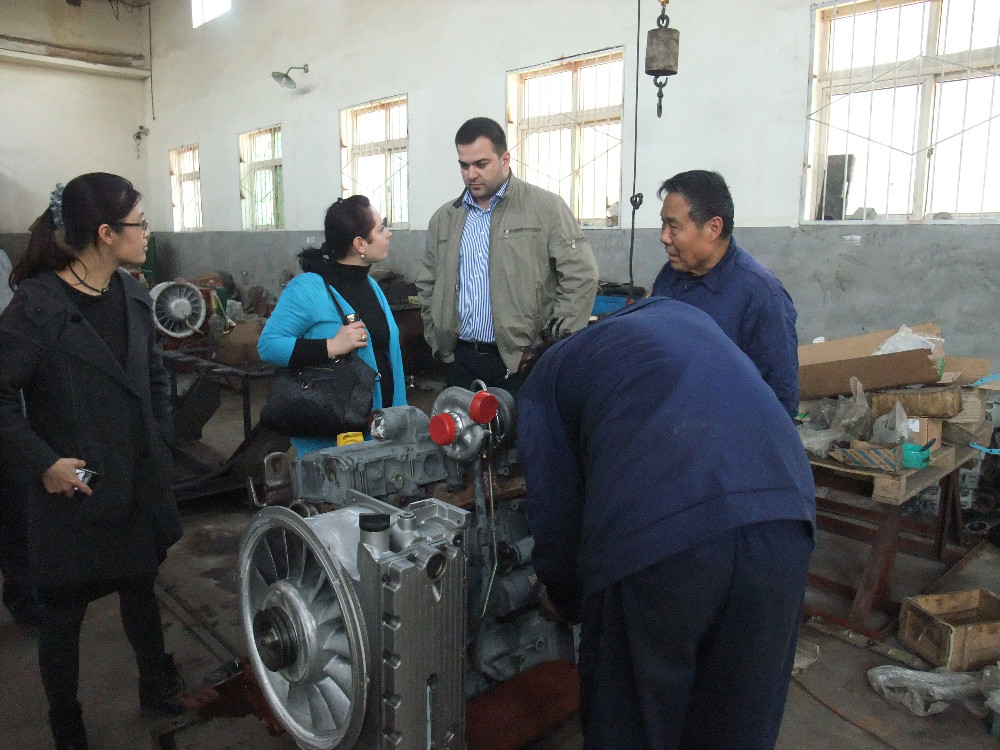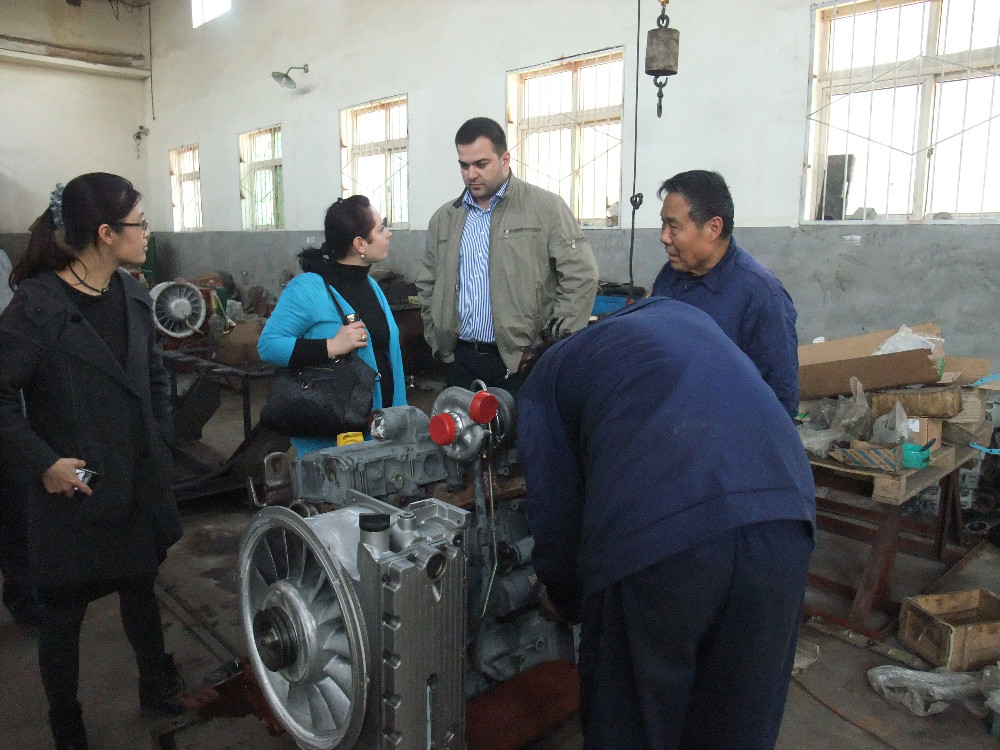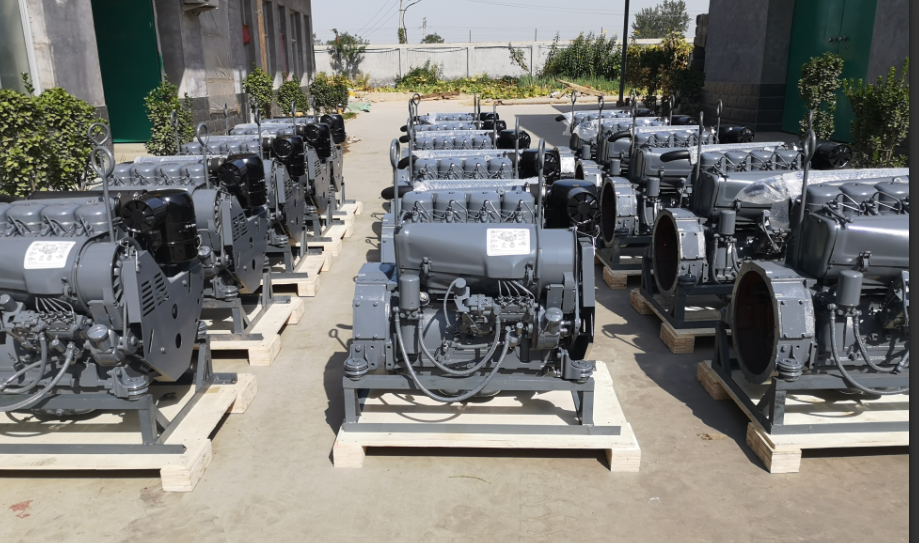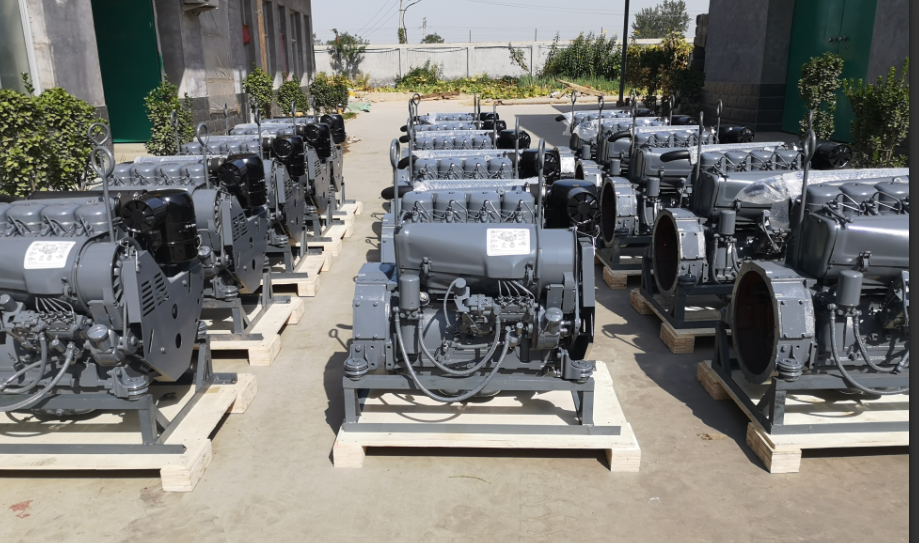 Related Products F3L912W series F3l912w series are widely used on underground enviroment .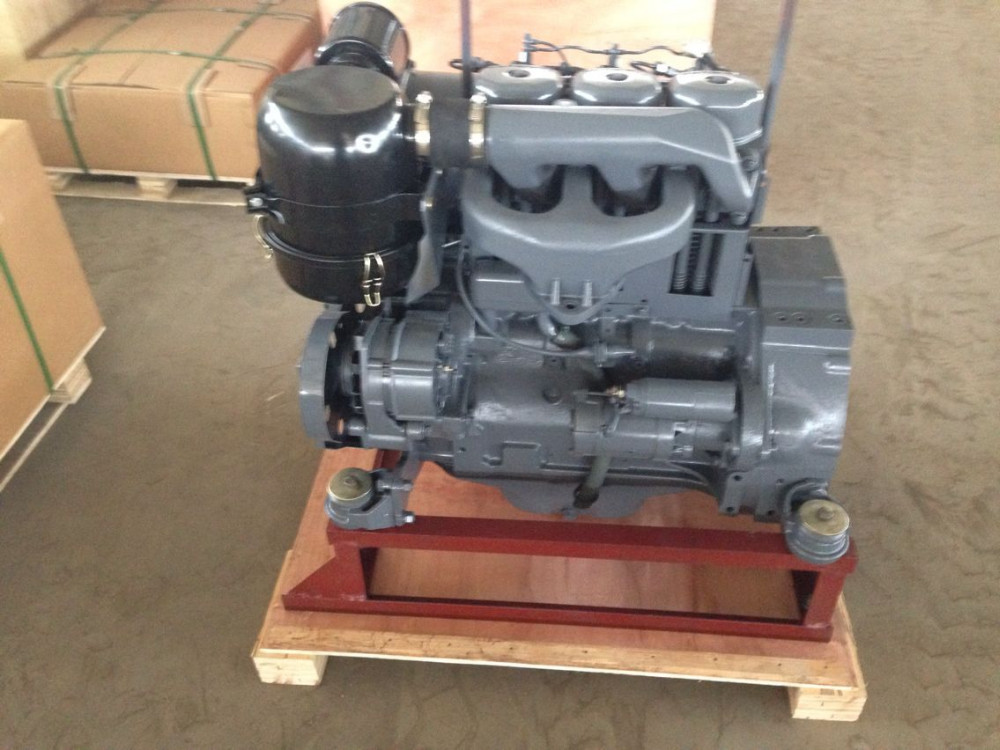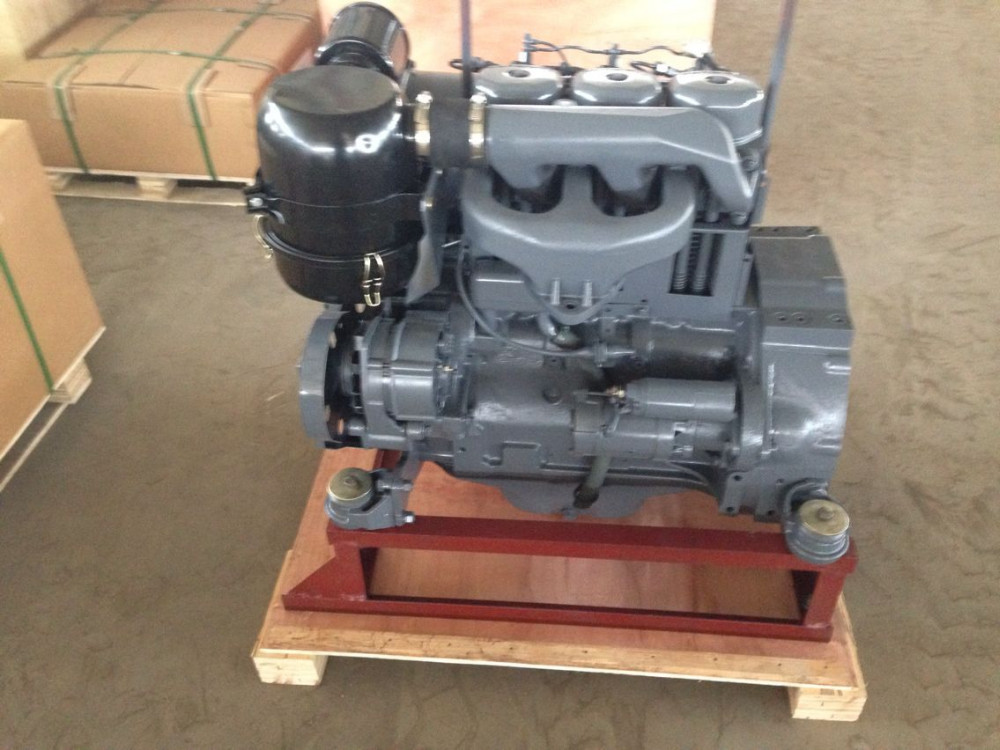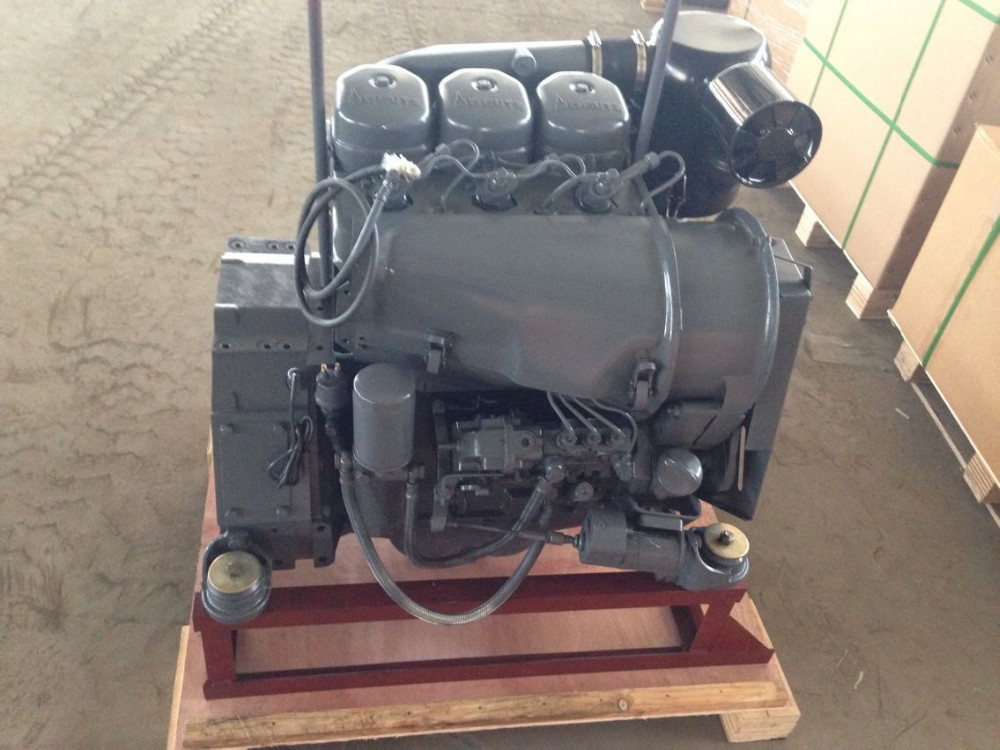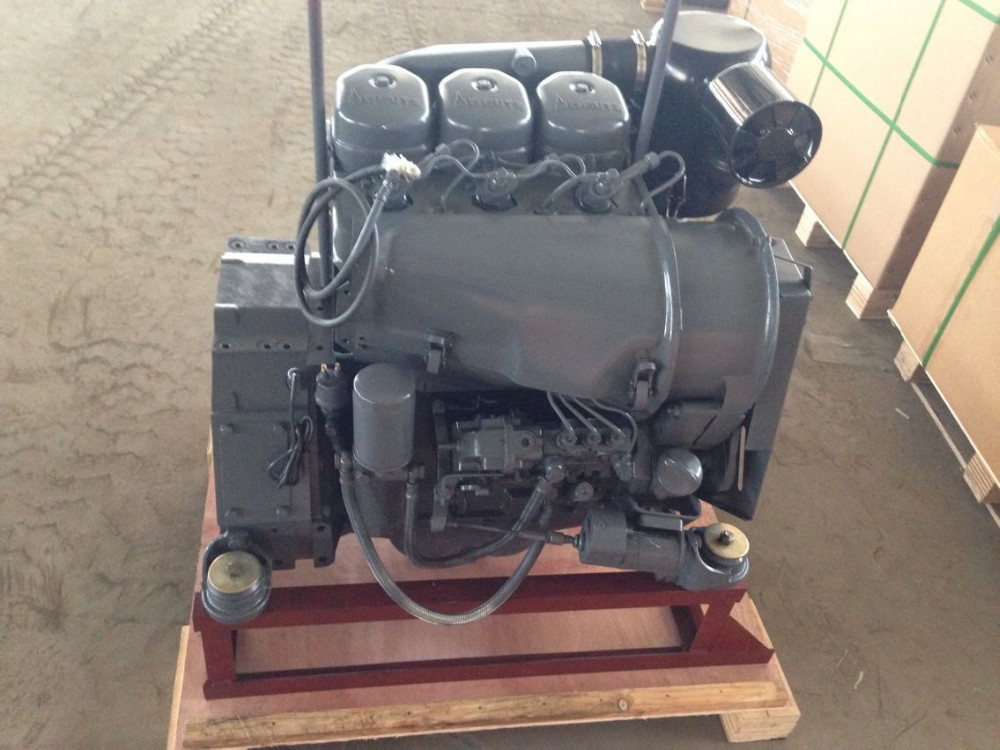 F6L912W series Becasue of the fast warming and good start up function of the air cooling diesel engine it can attain the working temperature just in 5-6 minutes to enter the load status. Air Cooling diesel engine can be well started and work reliably even under minus 35 degree, there is no risk of freezing or breakdown ,and doesn't required any anti-frozen liquid .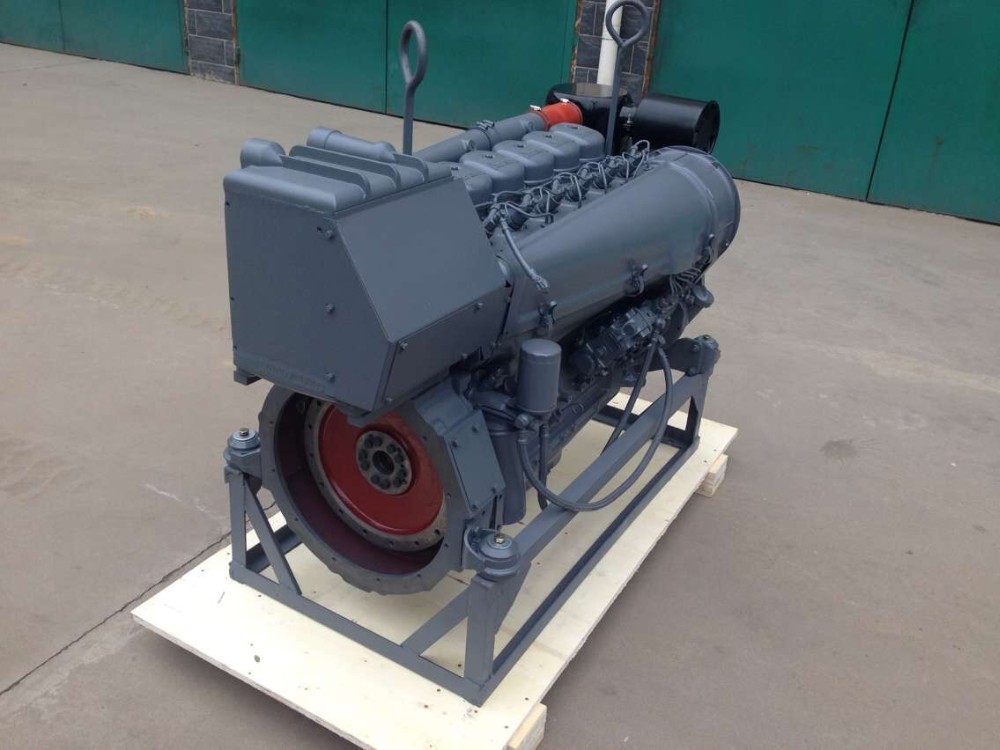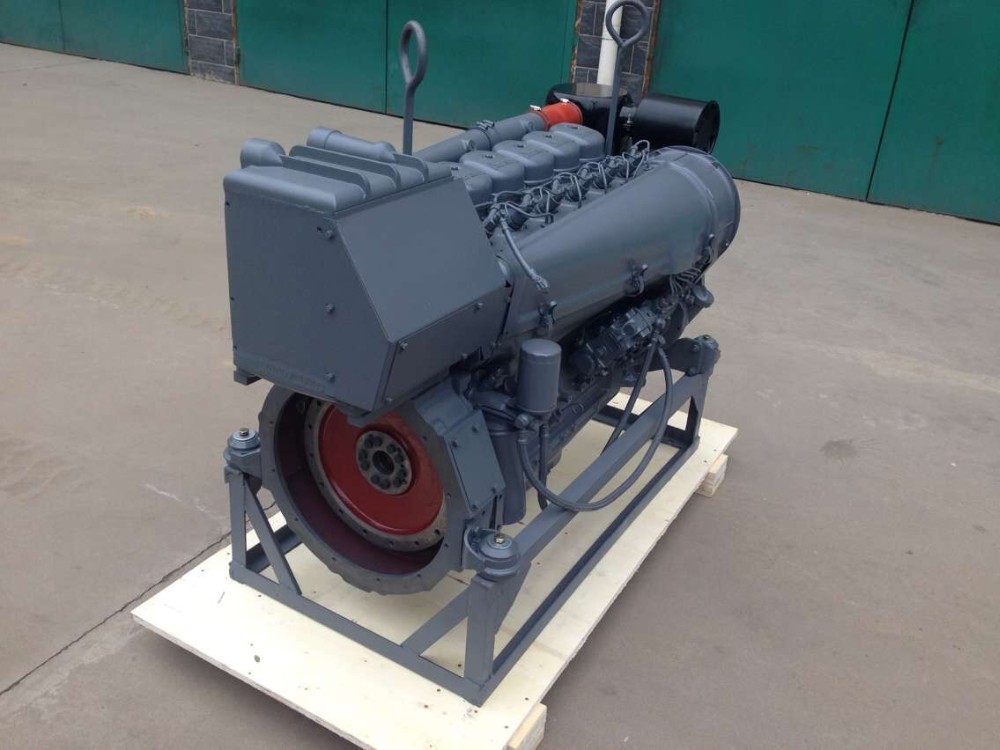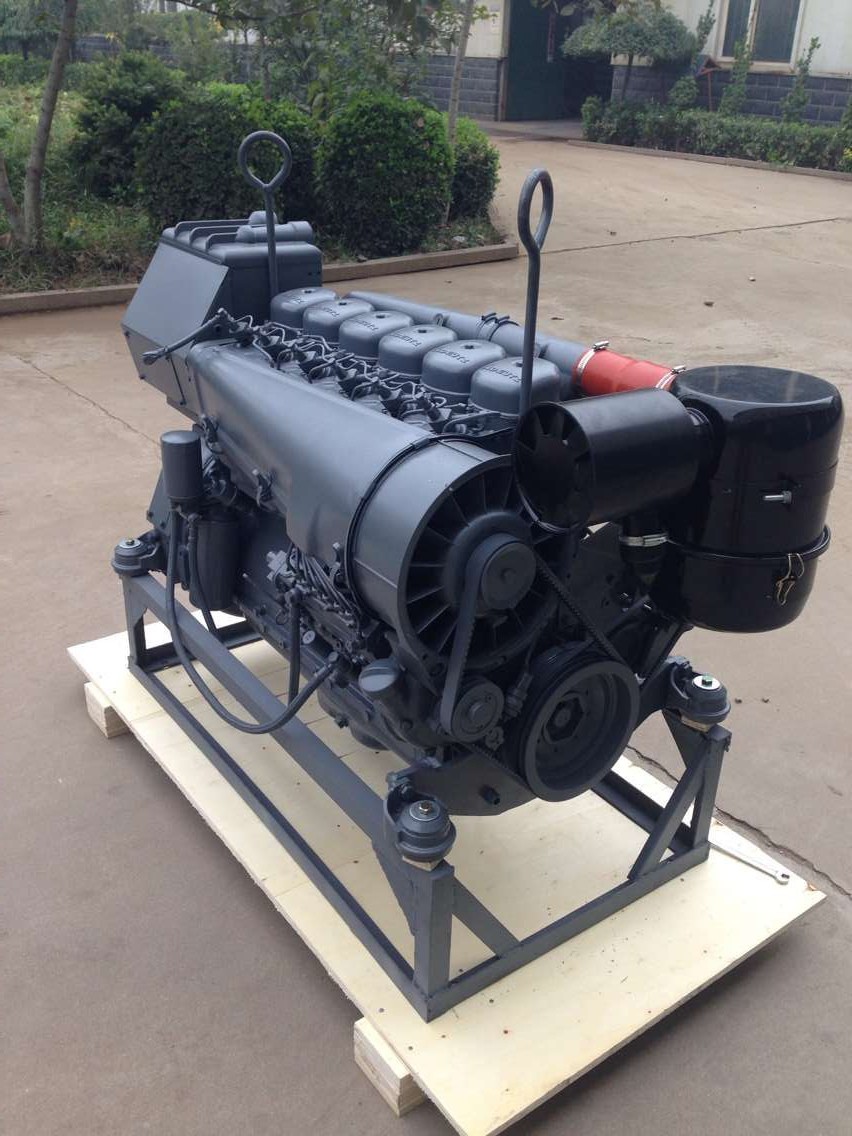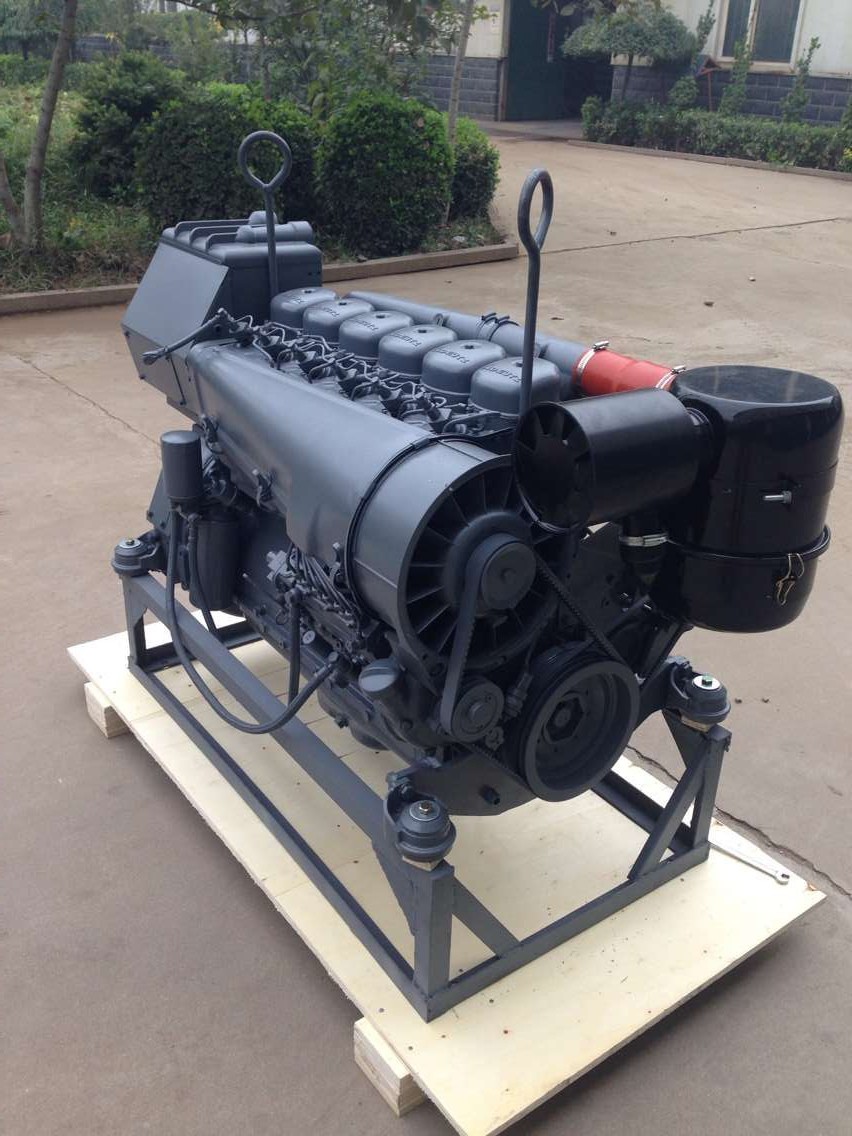 F2L912 Deutz EngineIf the temperature of cyliner wall is higher,the heat radiated in air by diesel engine is lower,so ,if heat efficiency is higher, the economy of fuel will be better.Commonly the temperature of
cylinder
wall of air -cooling diesel engine is 10 degree higher to water cooling one ,so it's efficiency is higher than water cooling one.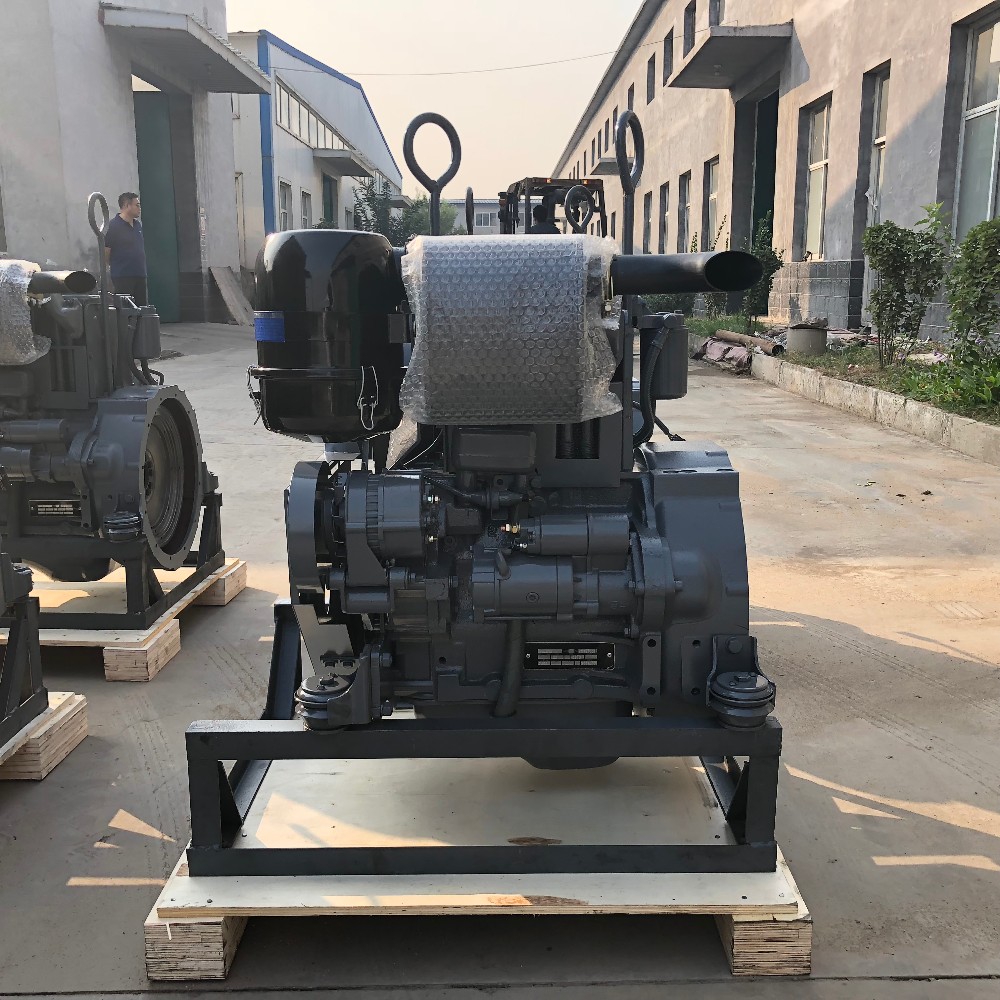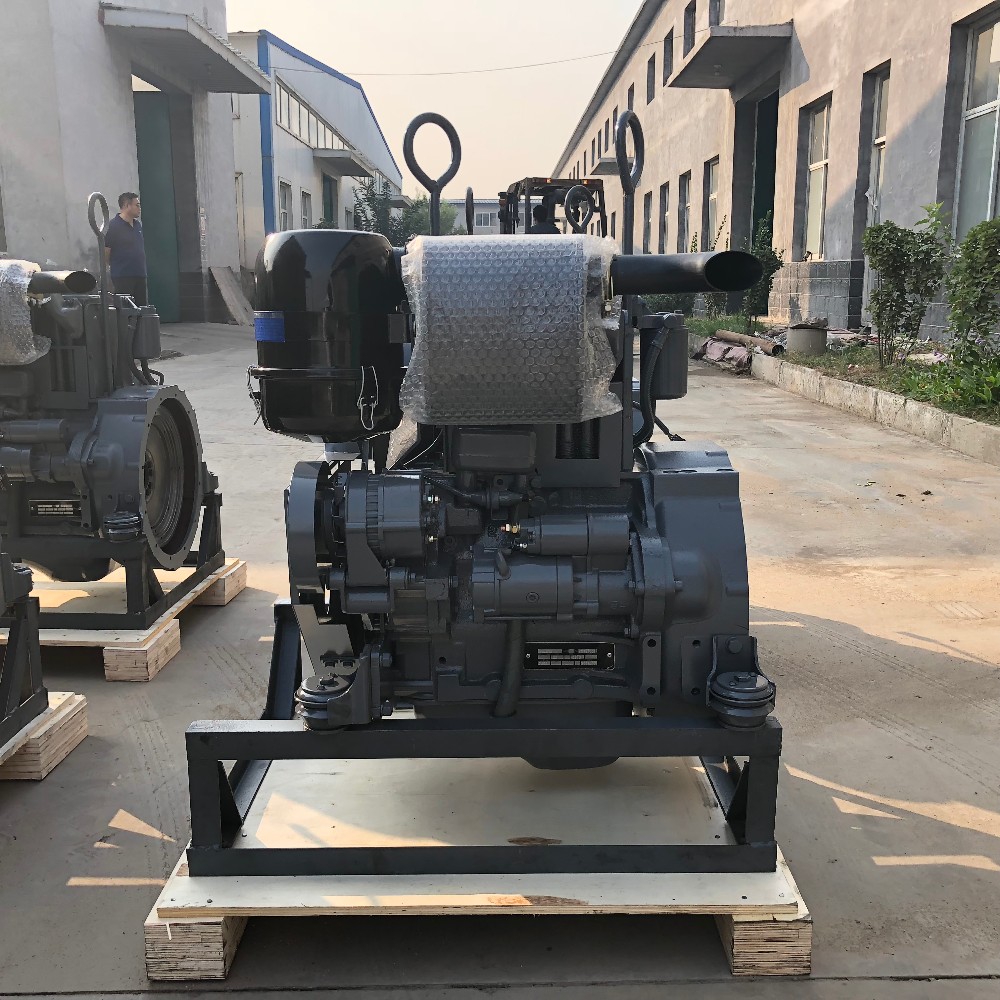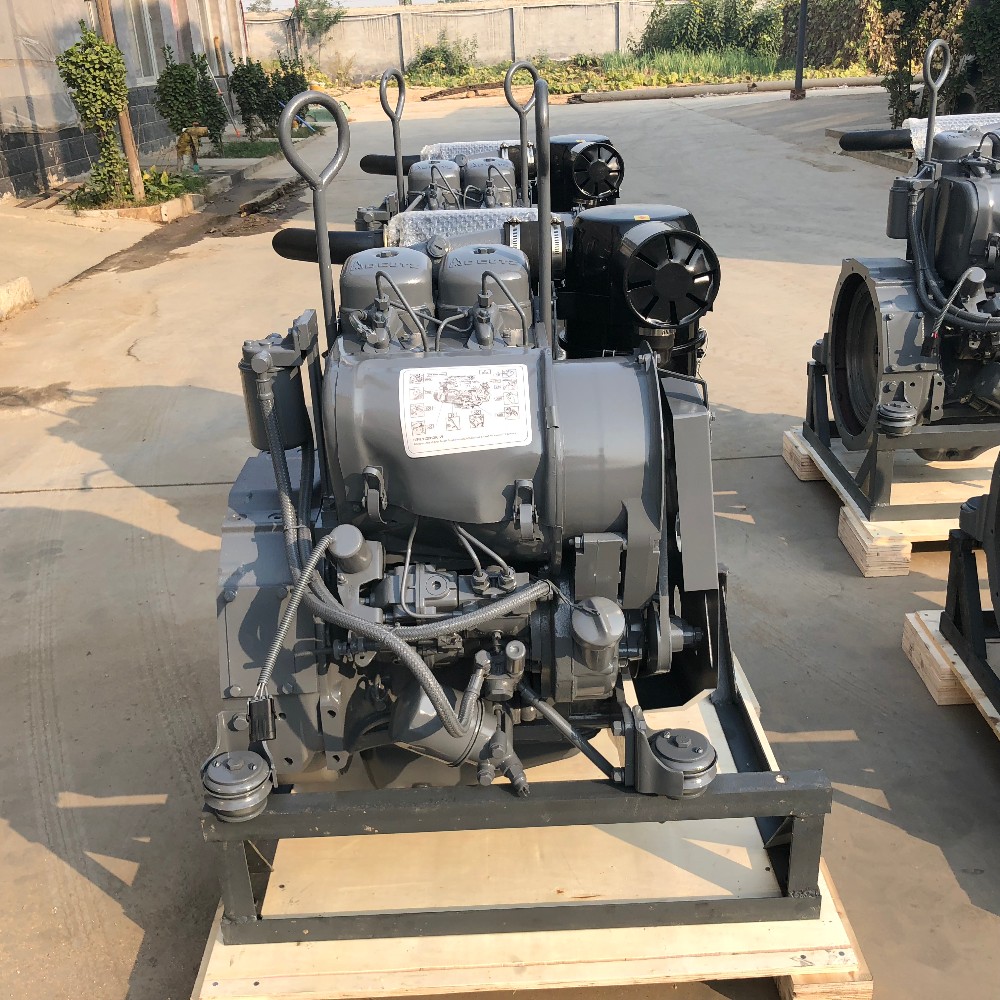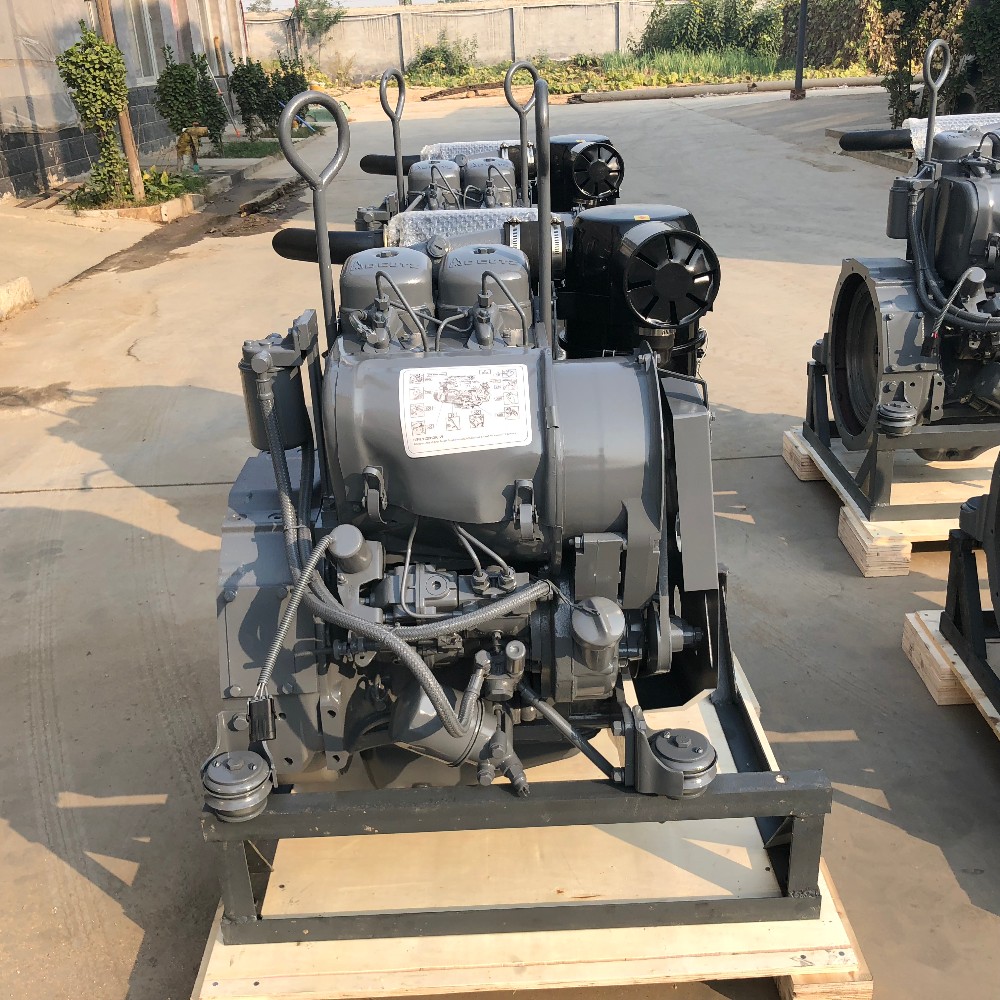 F3L912 Deutz EngineThe usage and practice has proved that above 25-30% trouble of water cooling diesel engine is from cooling system .so there is no water cooling system in air cooling diesel engine, so,the trouble is lower by 27% than water cooling diesel engine.And there are no erosion,air cooling diesel engine is suitable for war enviroment ,and can not lose fighting ability by leaking water after bullet hit.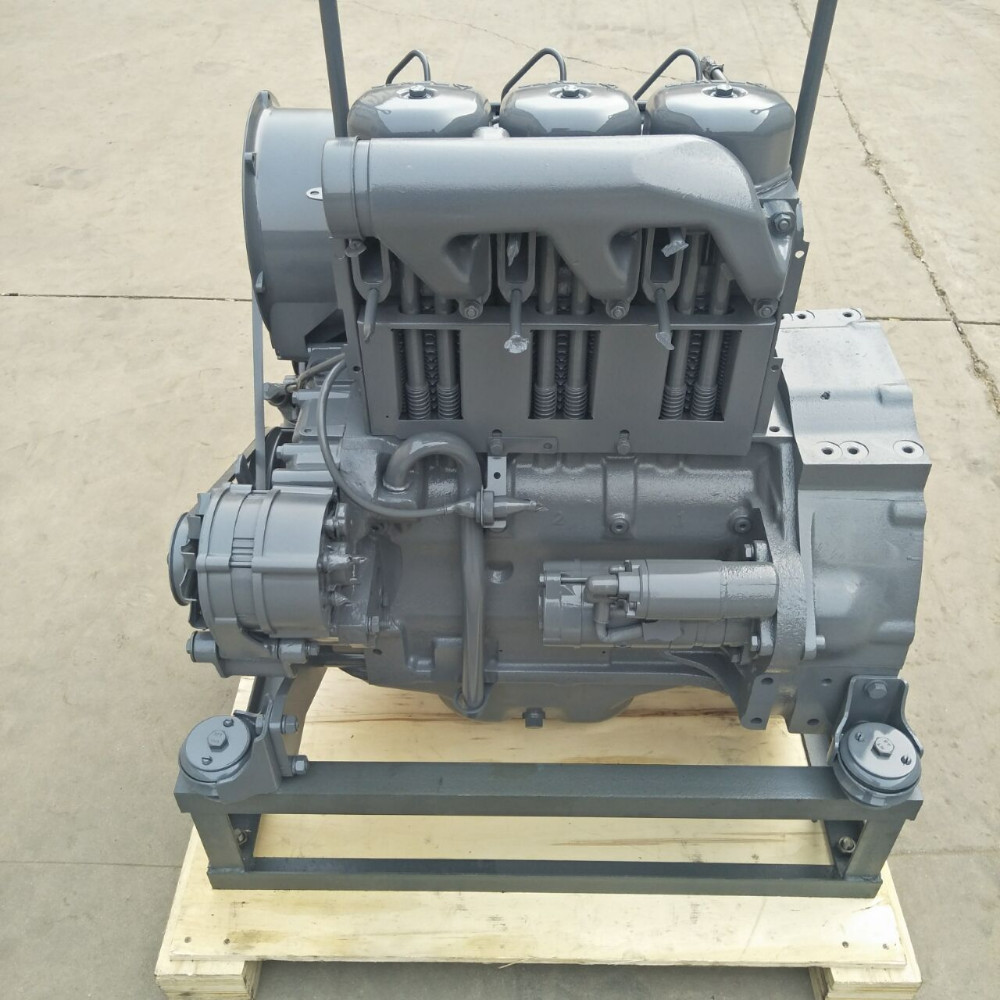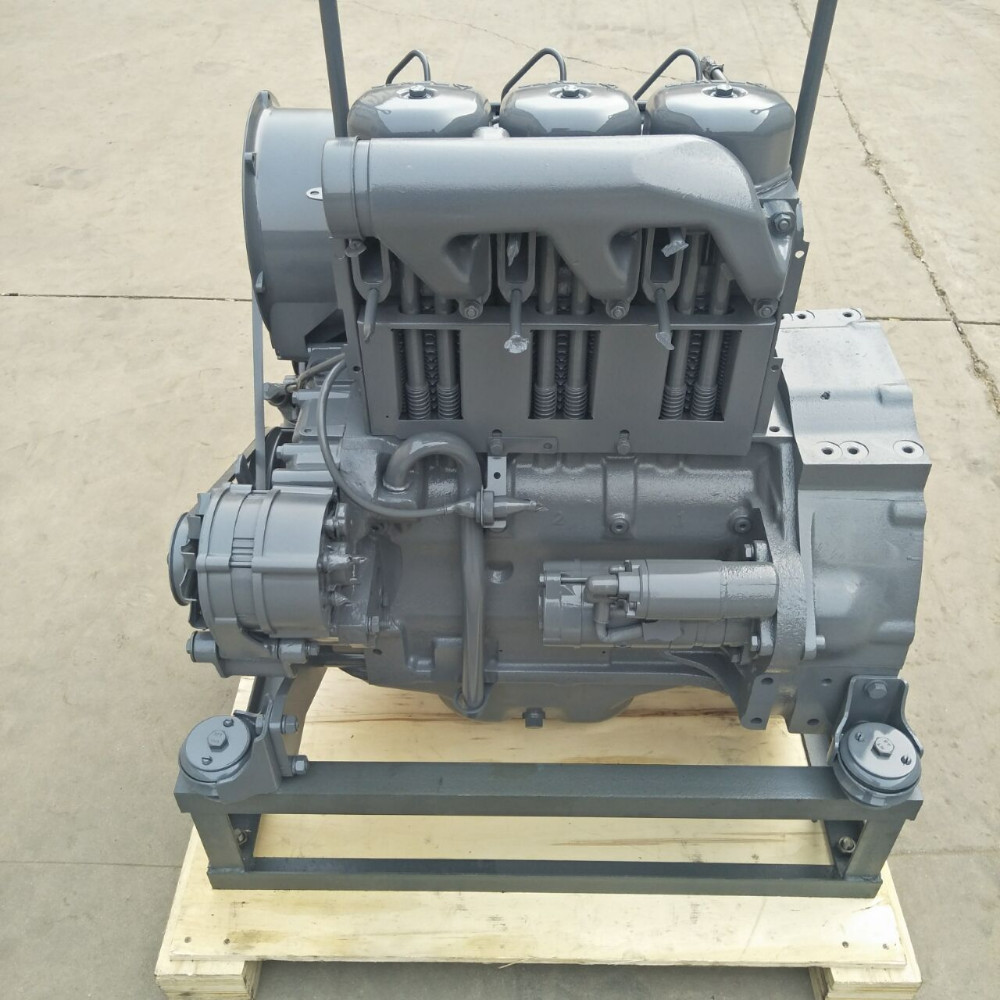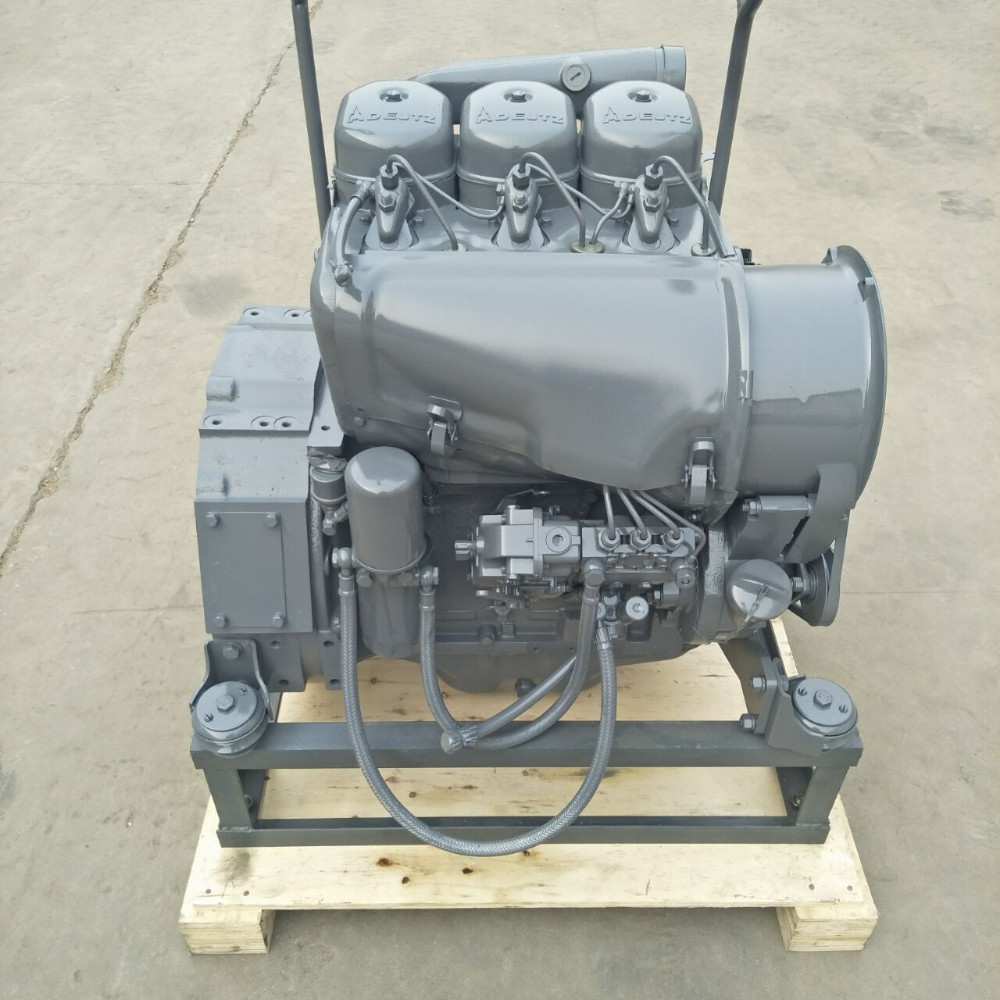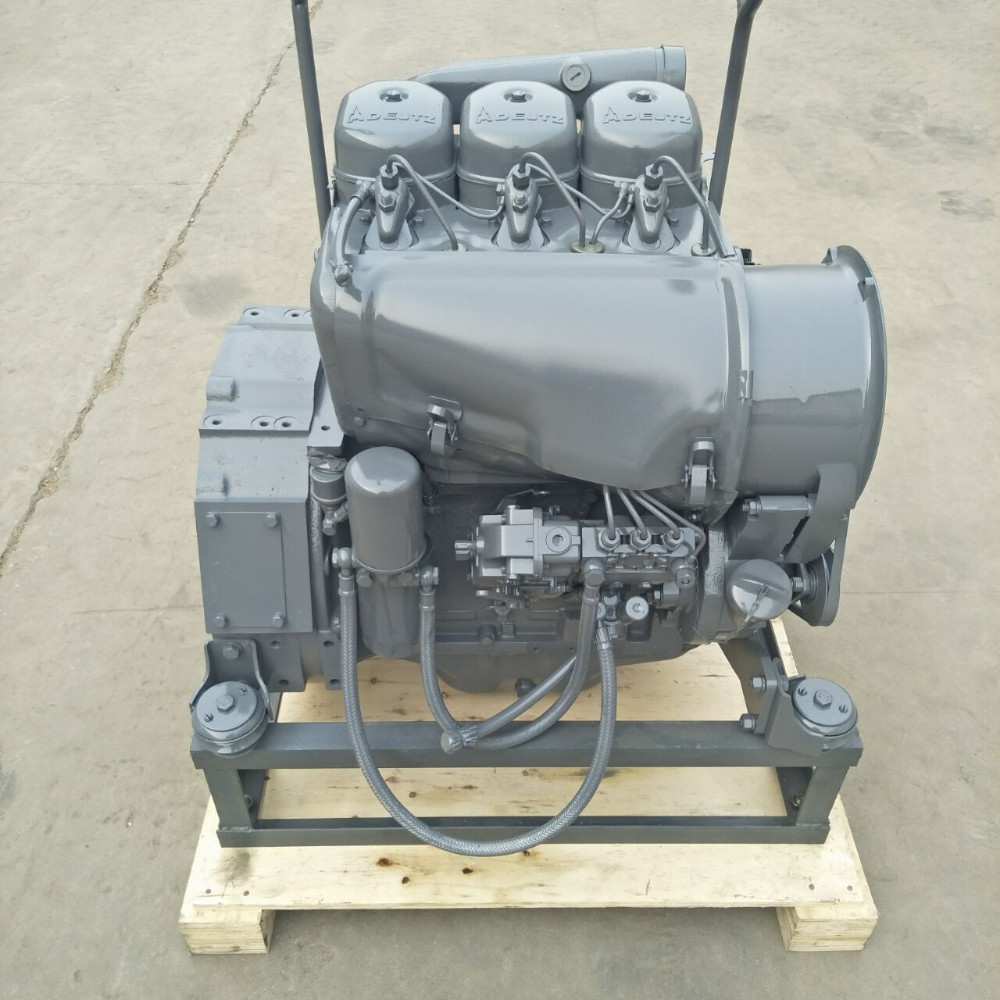 F4L912 Diesel Engine Normal usage lifetime of engine is mainly determined on friction situation between piston group and cylinder hose .But worn quantity of cylinder hose etc and other important components is mainly depend on working time under 10 degree .Because of high temperature of cylinder wall of air cooling diesel engine and fast rising temperature ,the acidity erosion and friction are avoided do the most extent.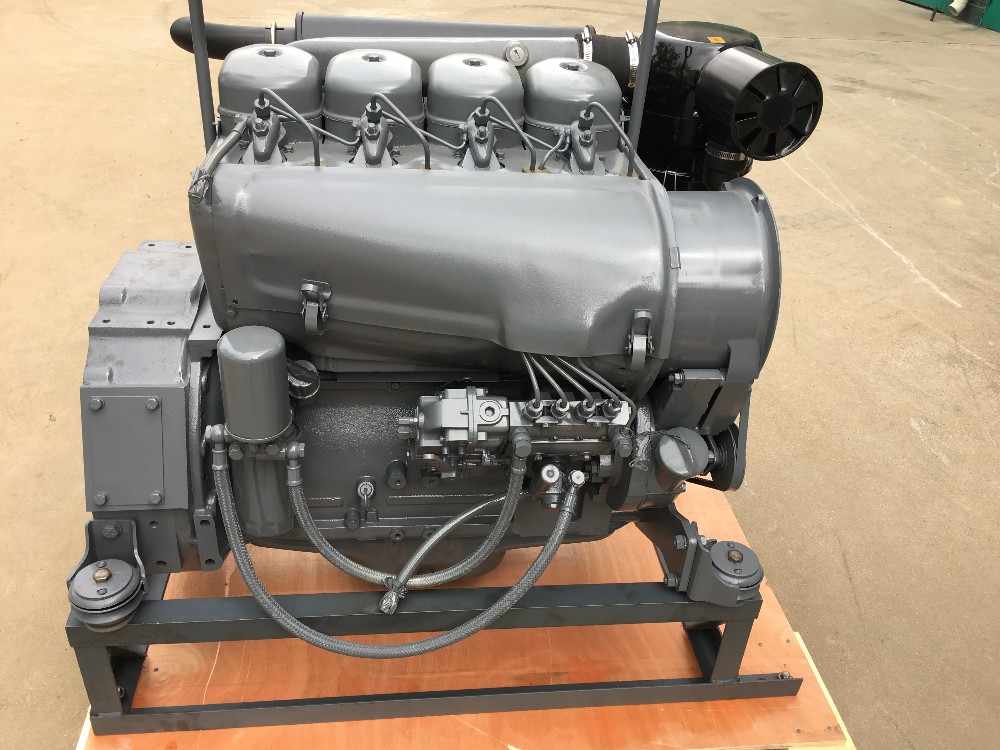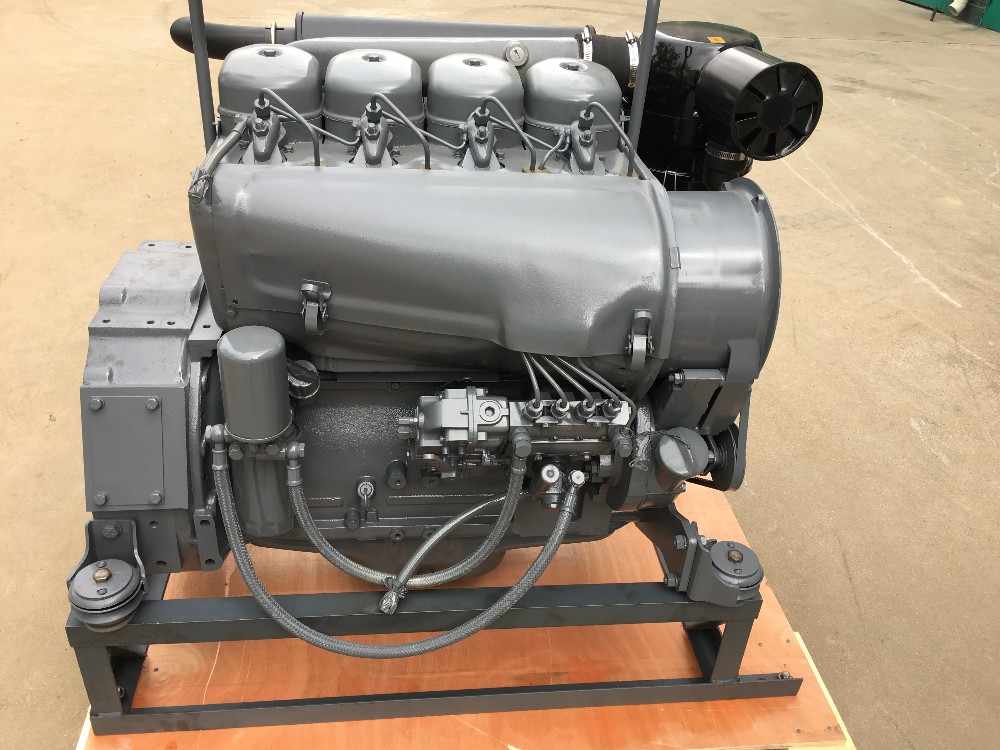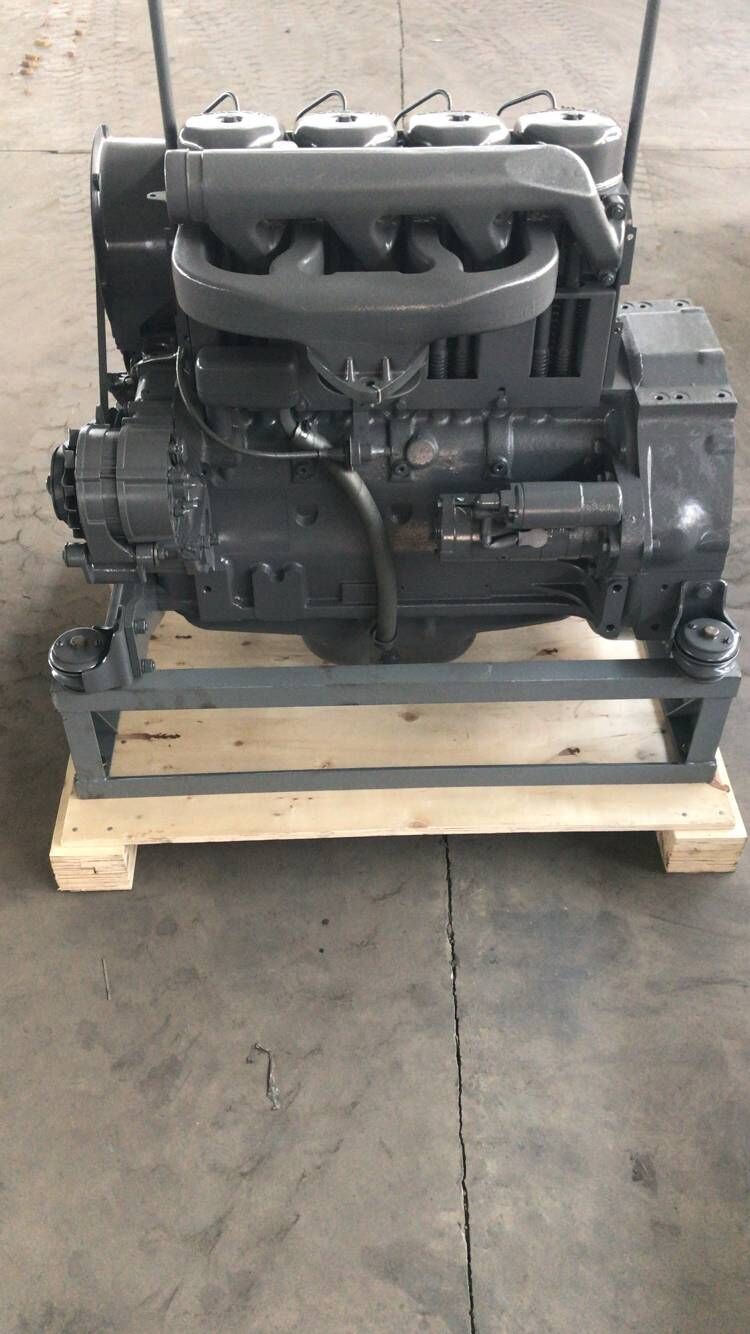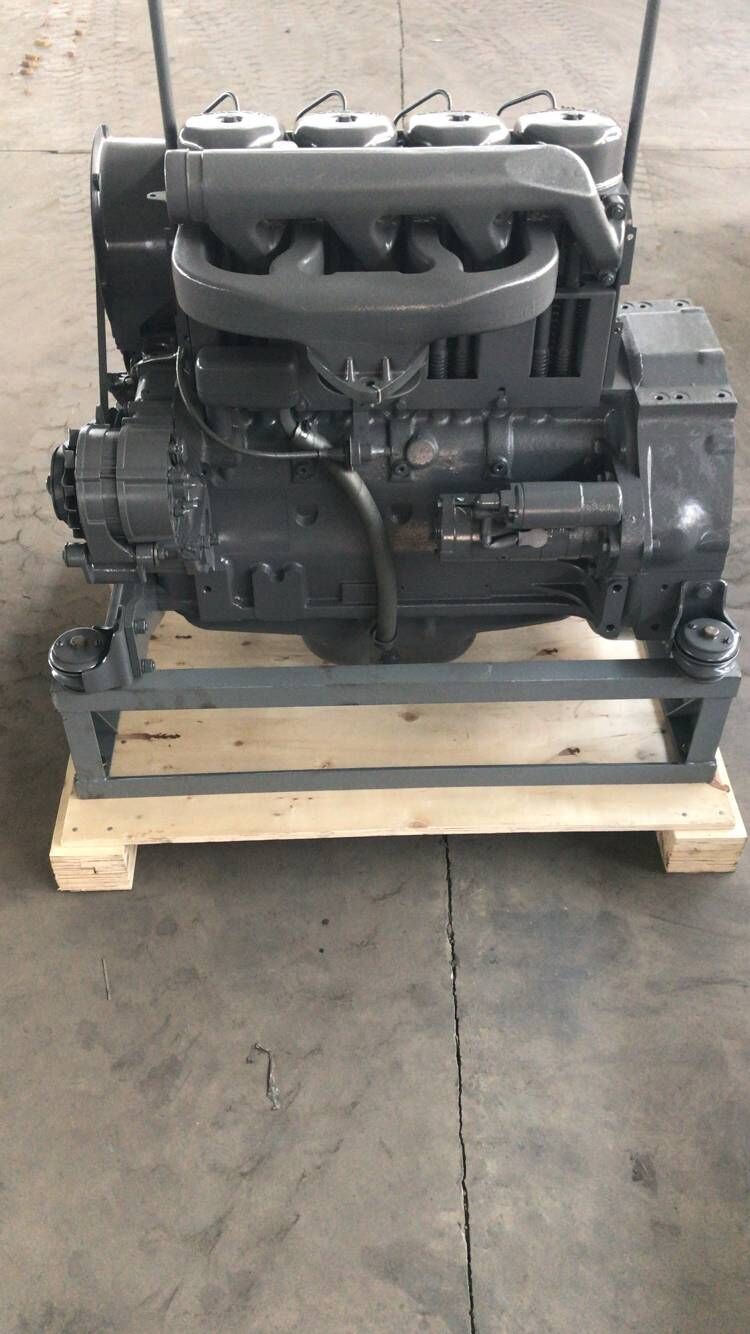 F6L912 Diesel Engine Air Cooling Diesel Engine is easy to maintain and keep becasue of low number of components compare to as water cooling system and having a low maintenance cost .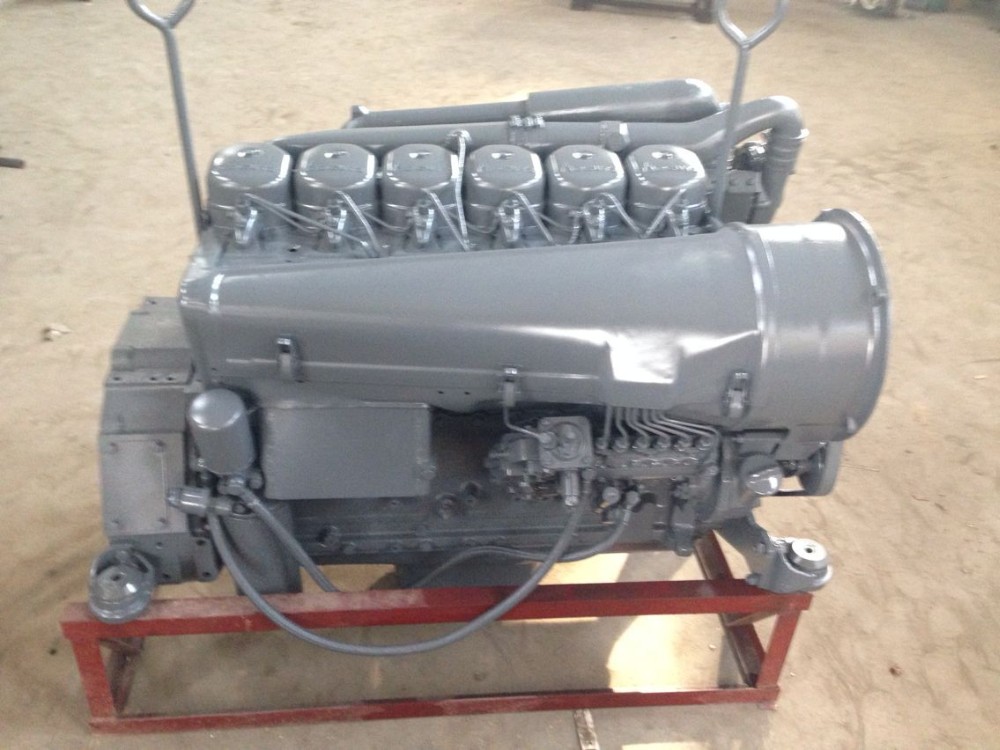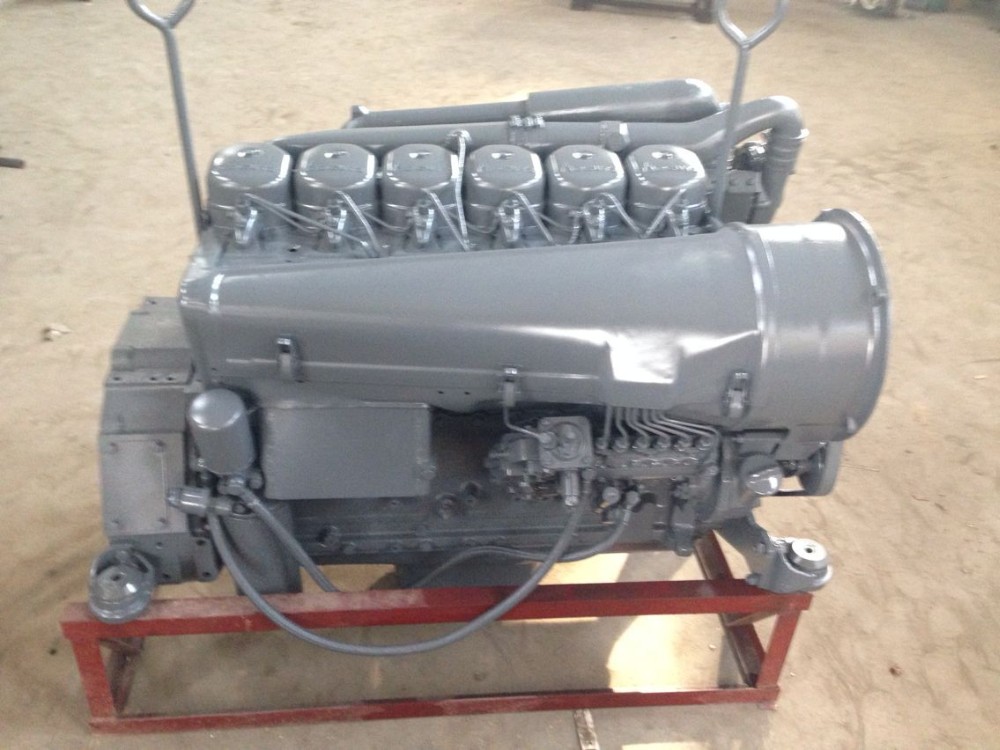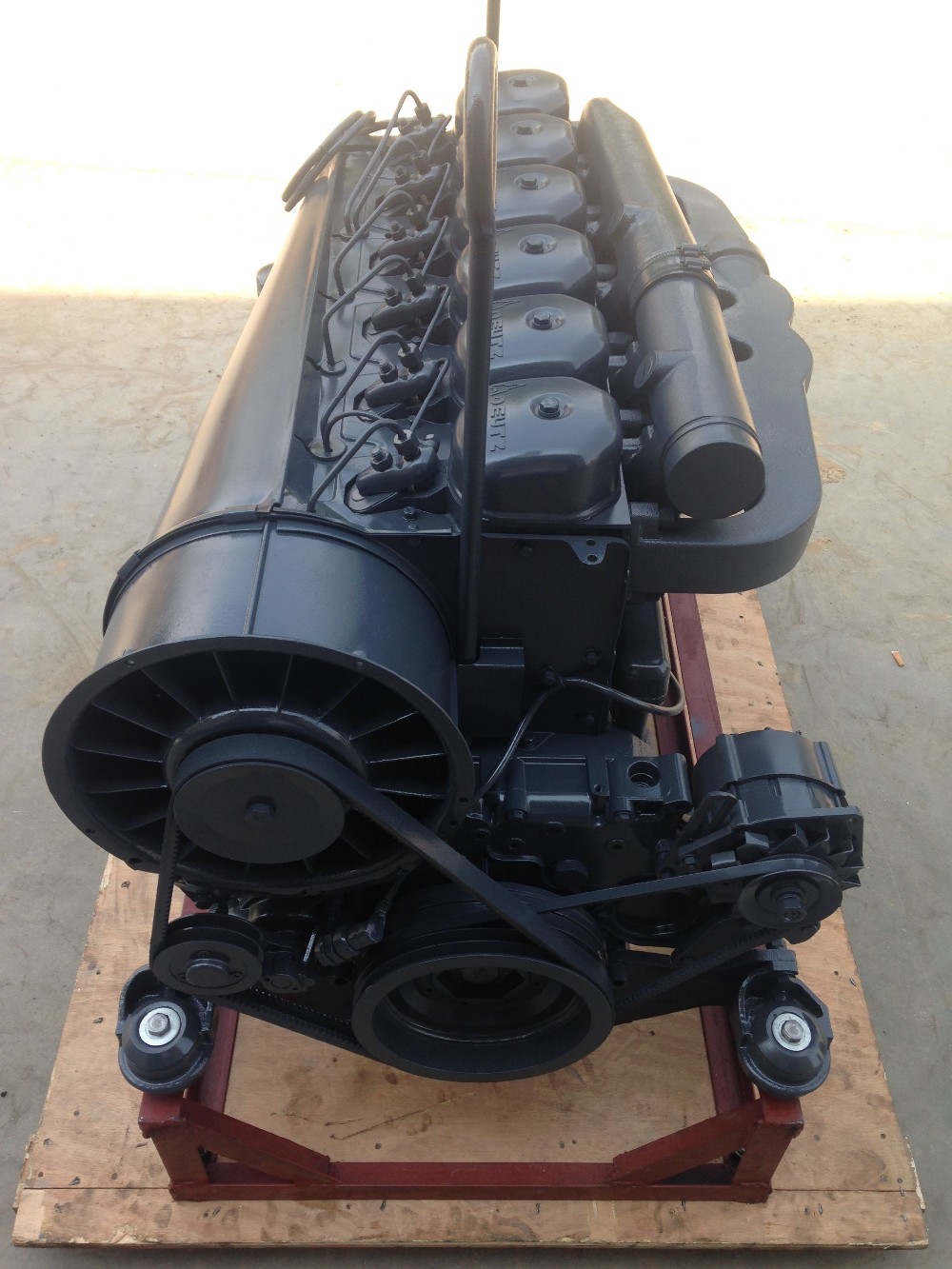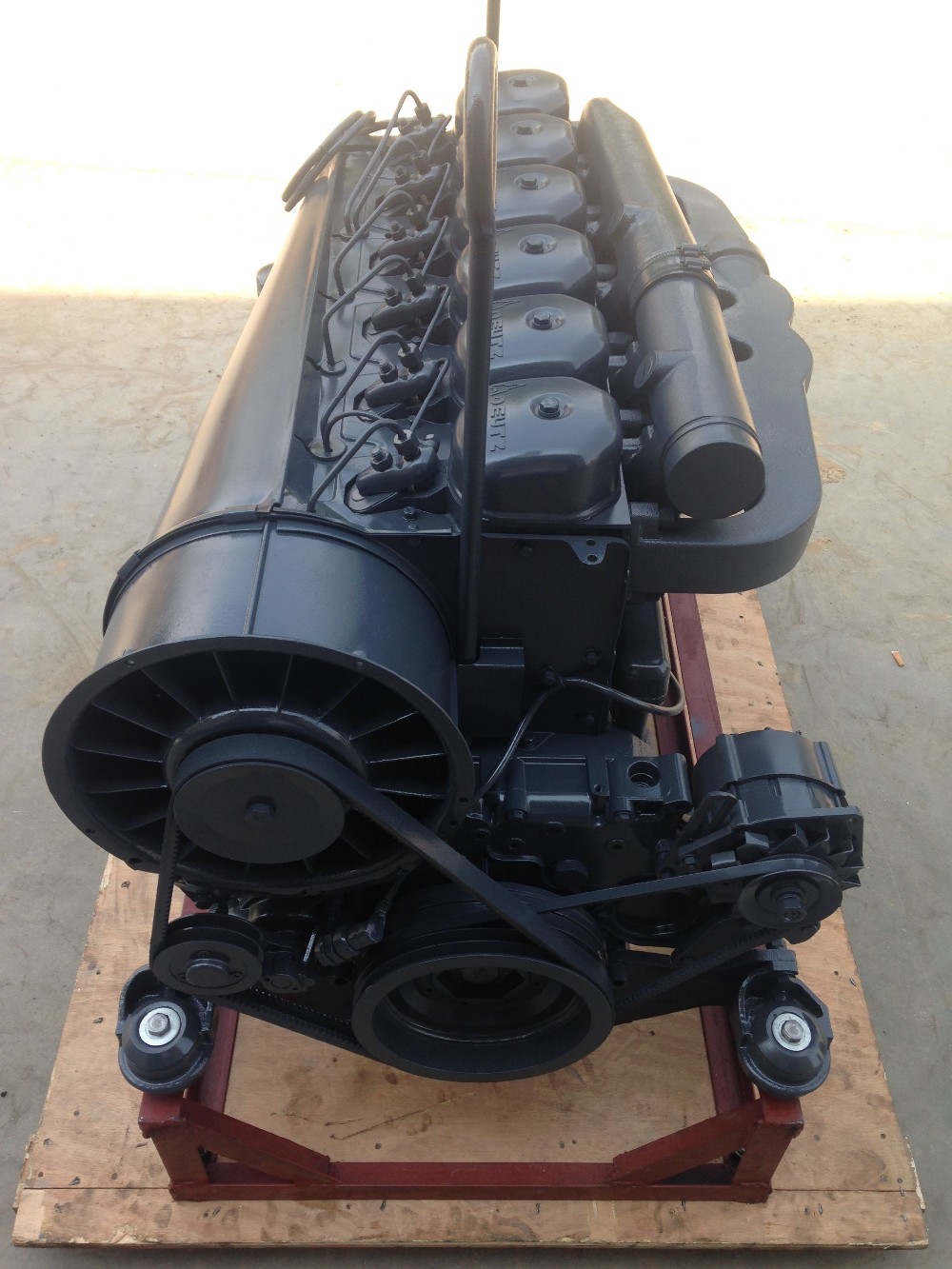 Our Company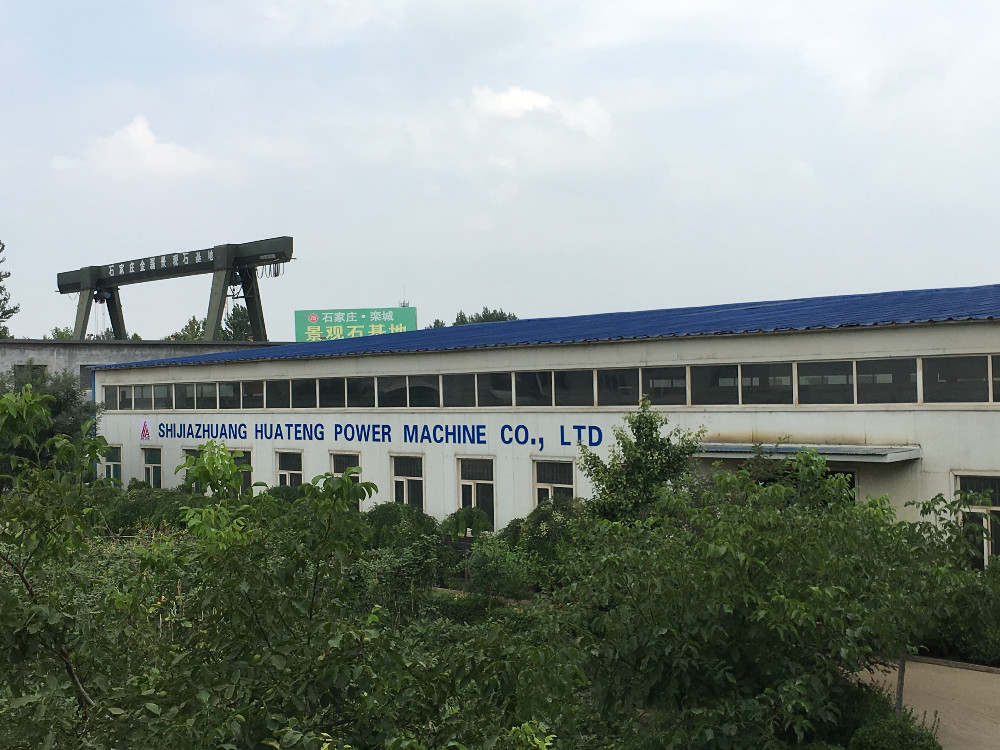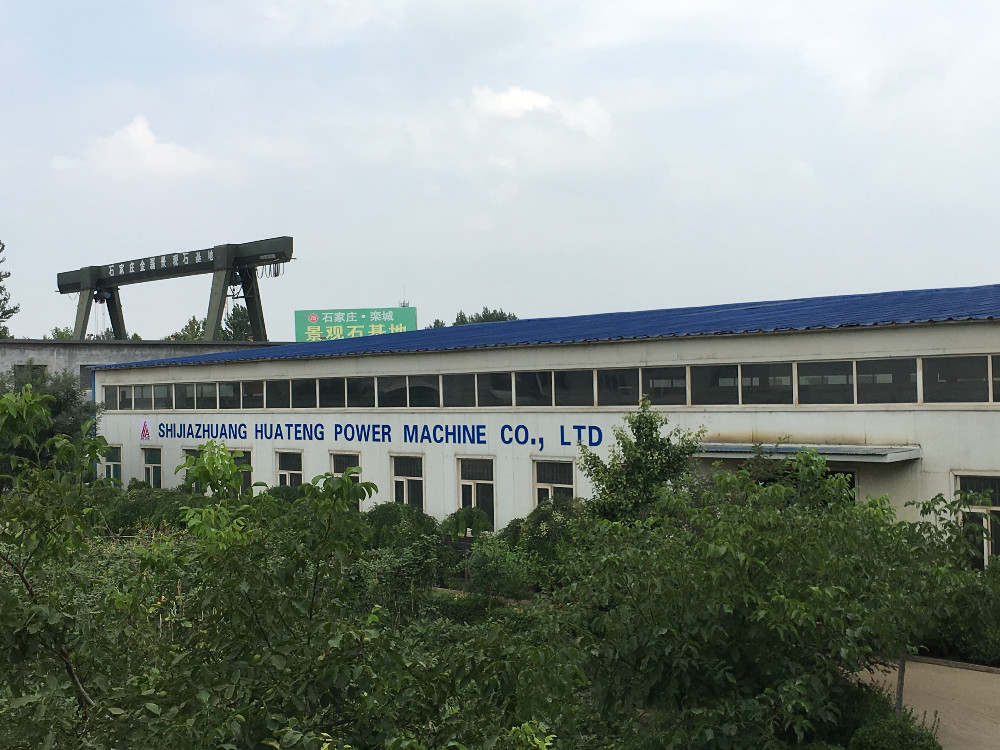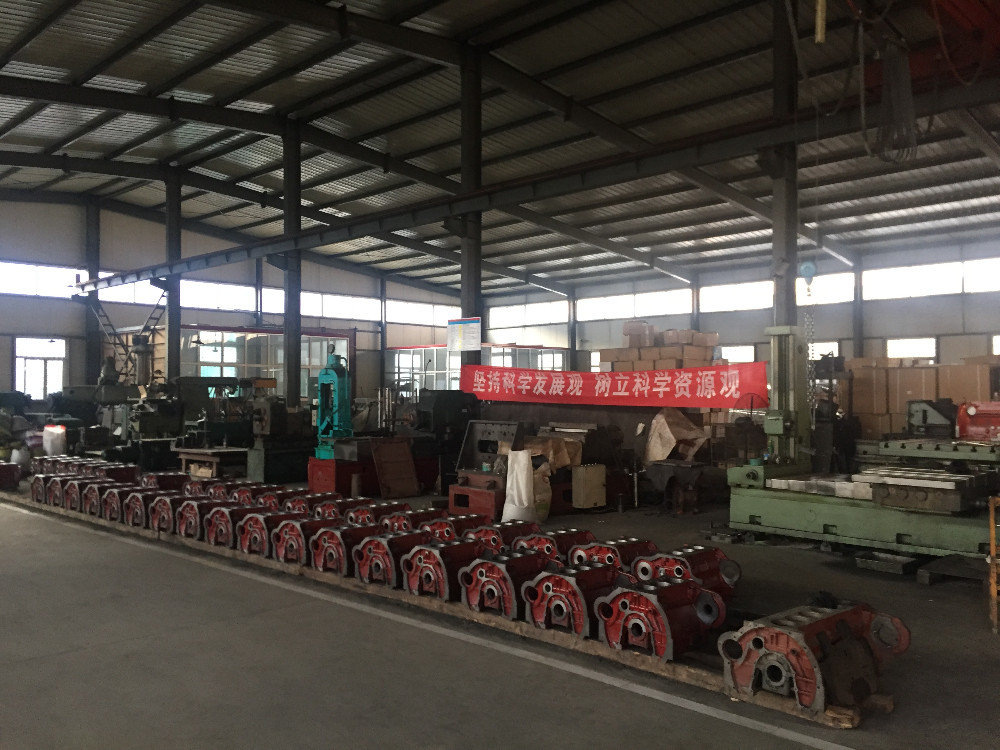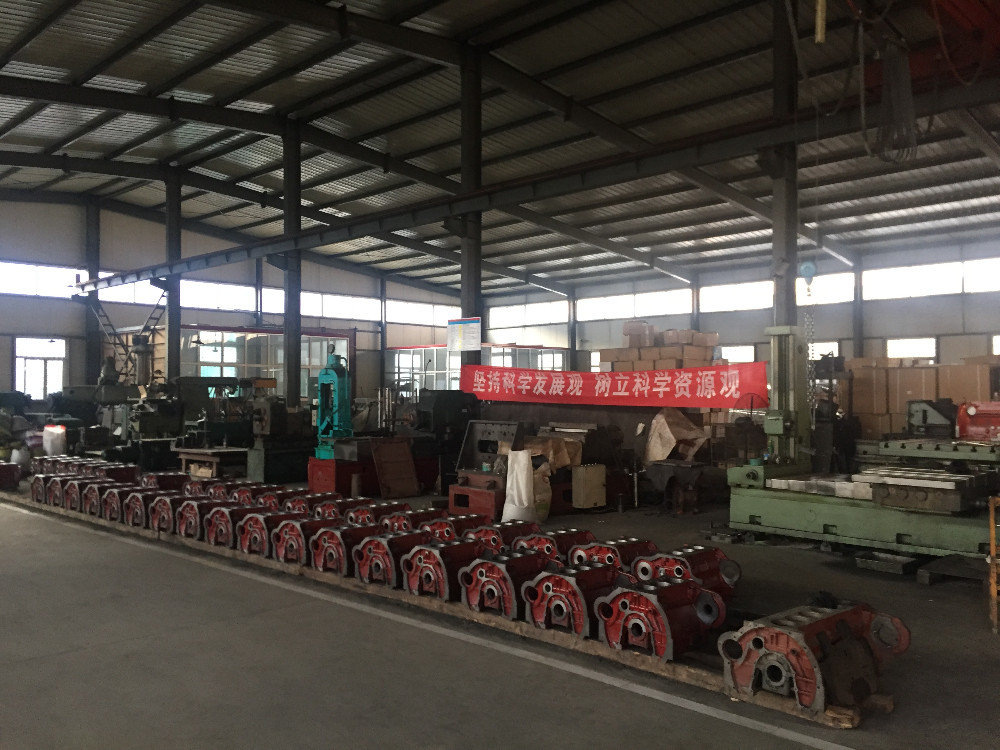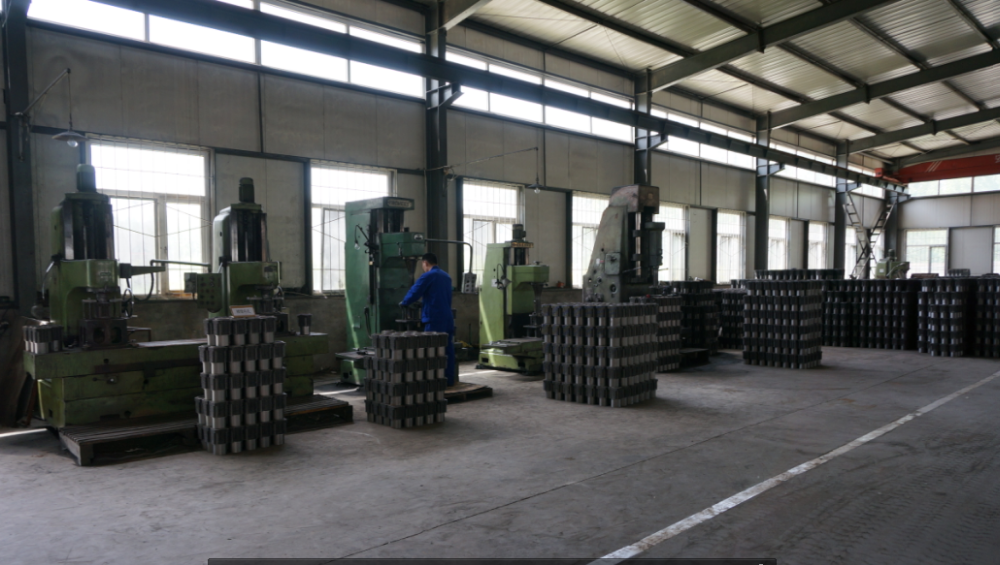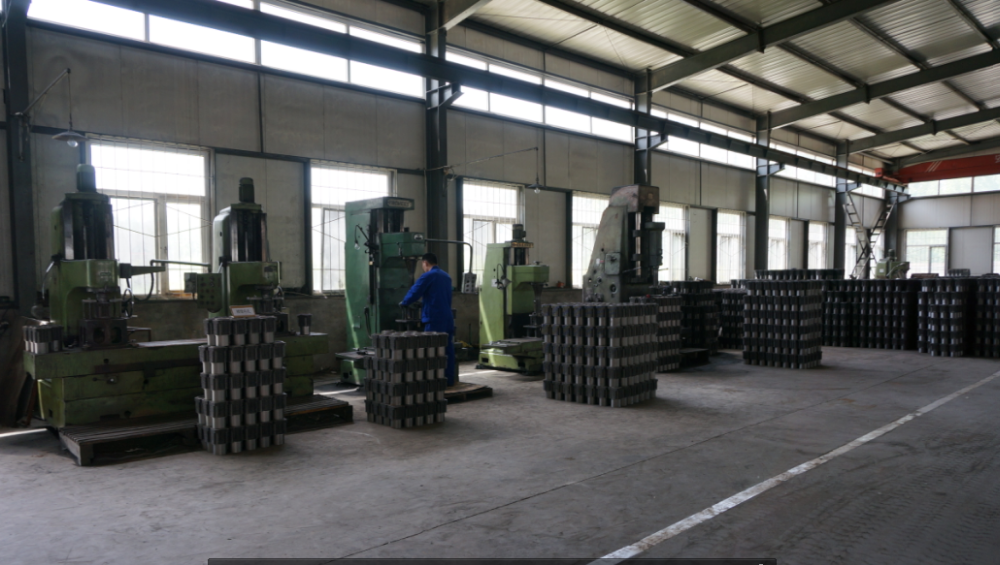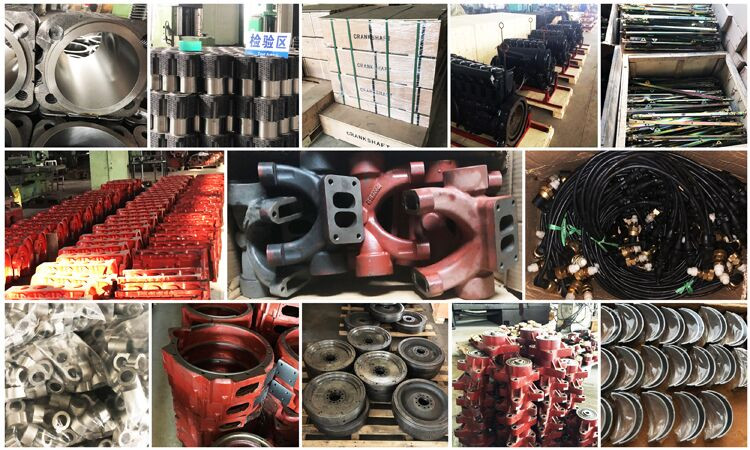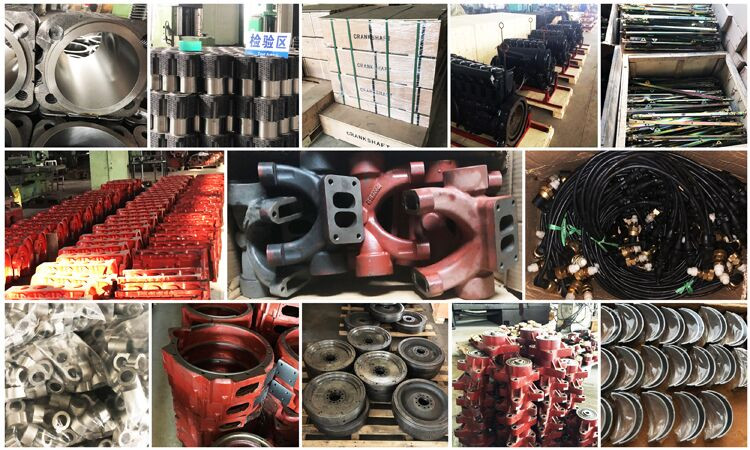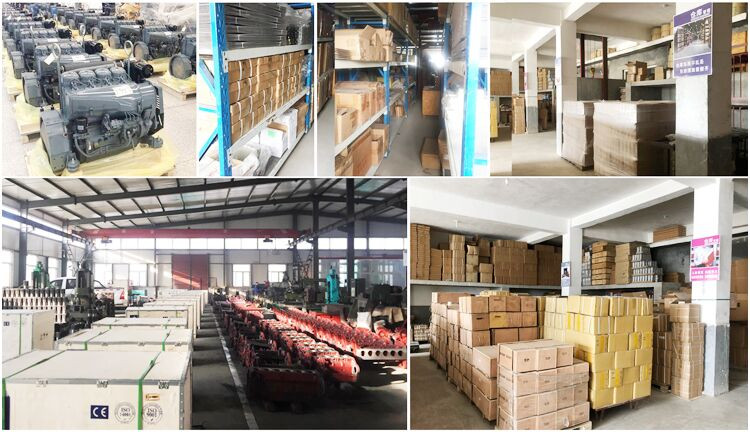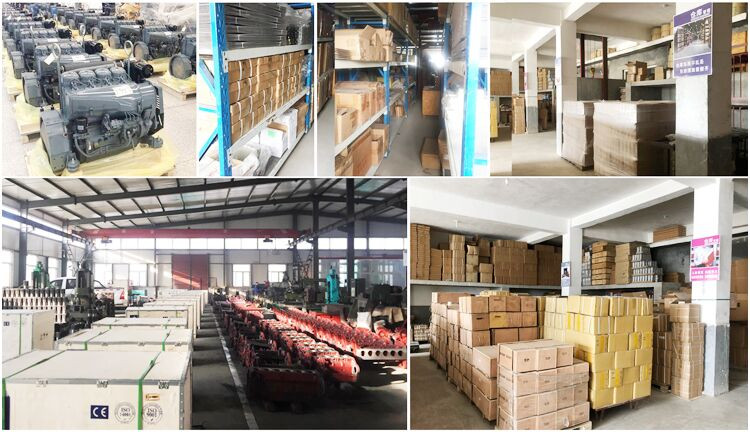 Shijiazhuang Huateng Power Machine Co.,
Ltd.
found in the year 1993 is a middle size manufacturer specialized in deutz complete engine and spare parts with the available model
FL912/W, F/BFL913/C, F/BFL914,B/FL413F/W ,B/FL513
BFM1013C/E/ECP, BFM1015C/CP, BFM2012, F/BFL/M1011/2011 etc.
We have over 2,000 square meters of production line for cylinder liner, crankcase , connecting rod ,belt tension, etc. & one assembly workshop for complete engine .We also have 4 modern warehouse for deutz spare parts more than 3000 square meters . Our products have been applied in supporting building machinery, engineering machinery, agriculture machinery, mining machinery, generator sets and special equipment. We passed the ISO9001:2000 quality system authentication in the year 1996 .
"Marketing excellent power, satisfy the customer" is the external develop momentum of our company, We will take the multy-plural strategy as our guild line and stick to the business policy as follows: reform & development .We will repay our clients with better service & products.
Exhibition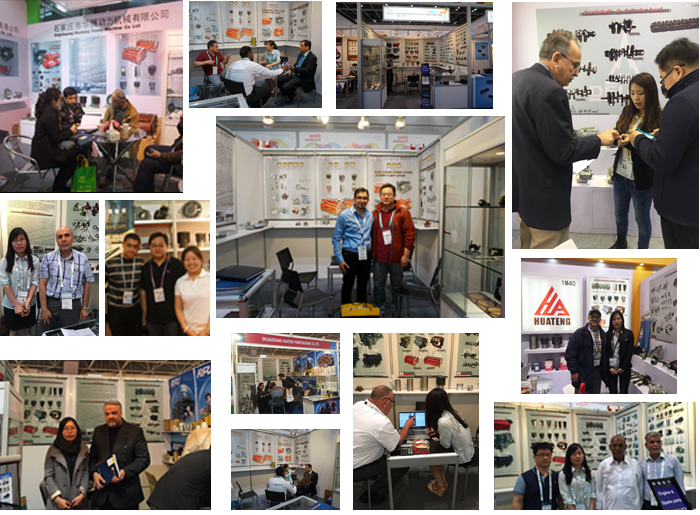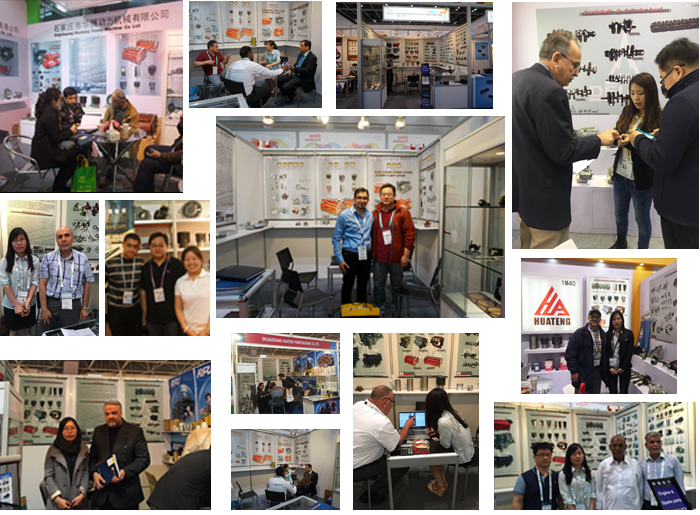 Packing & Delivery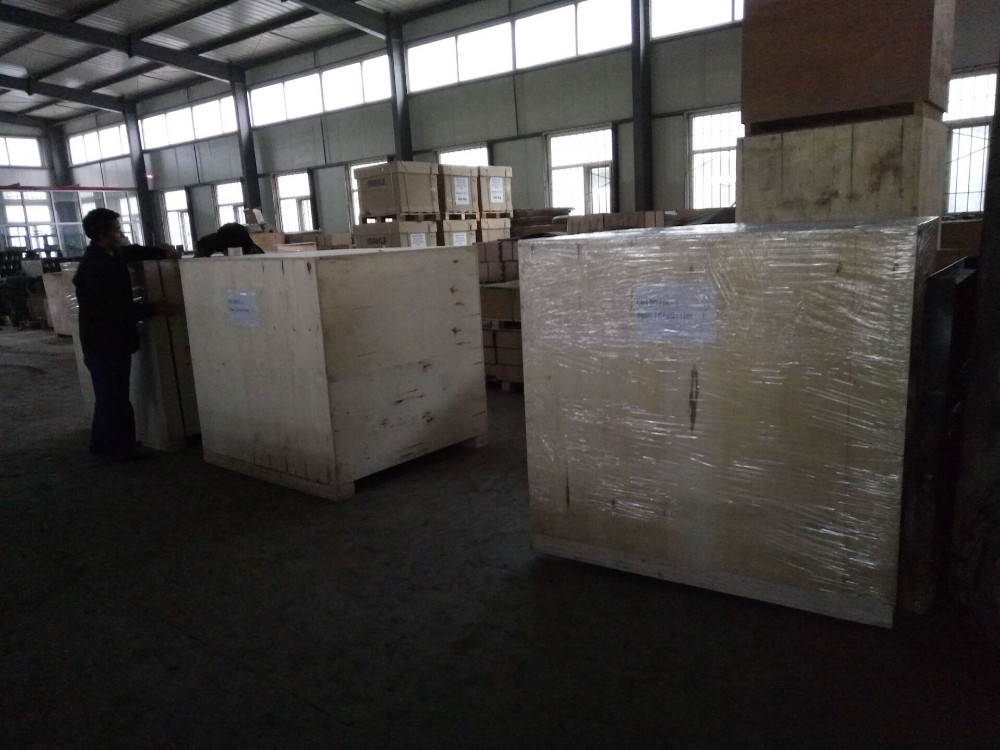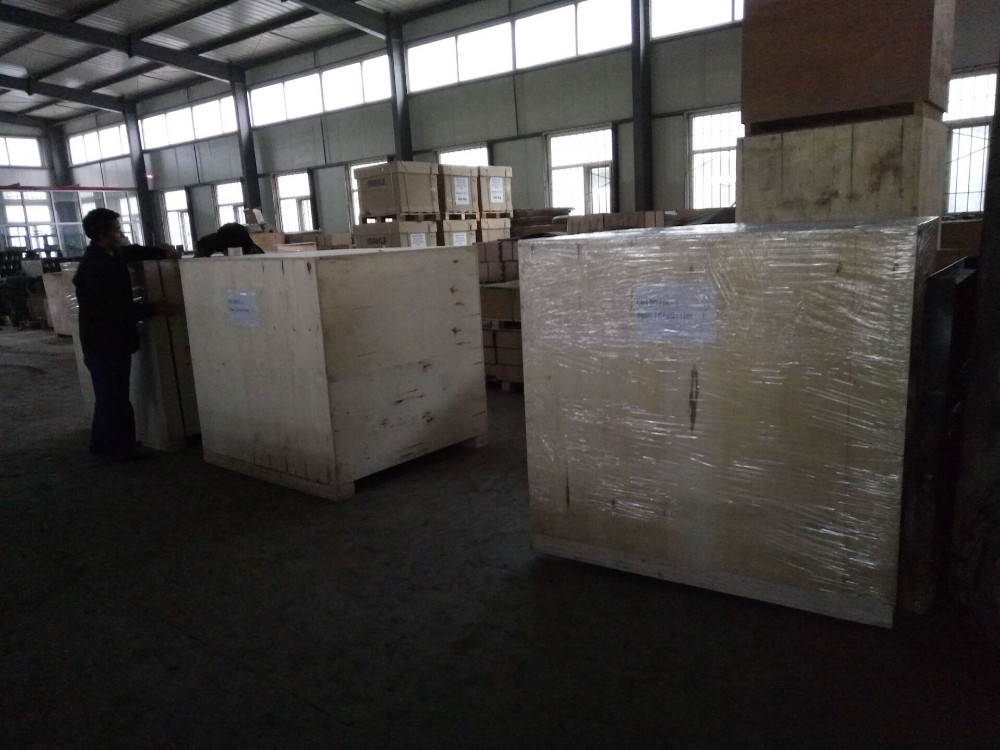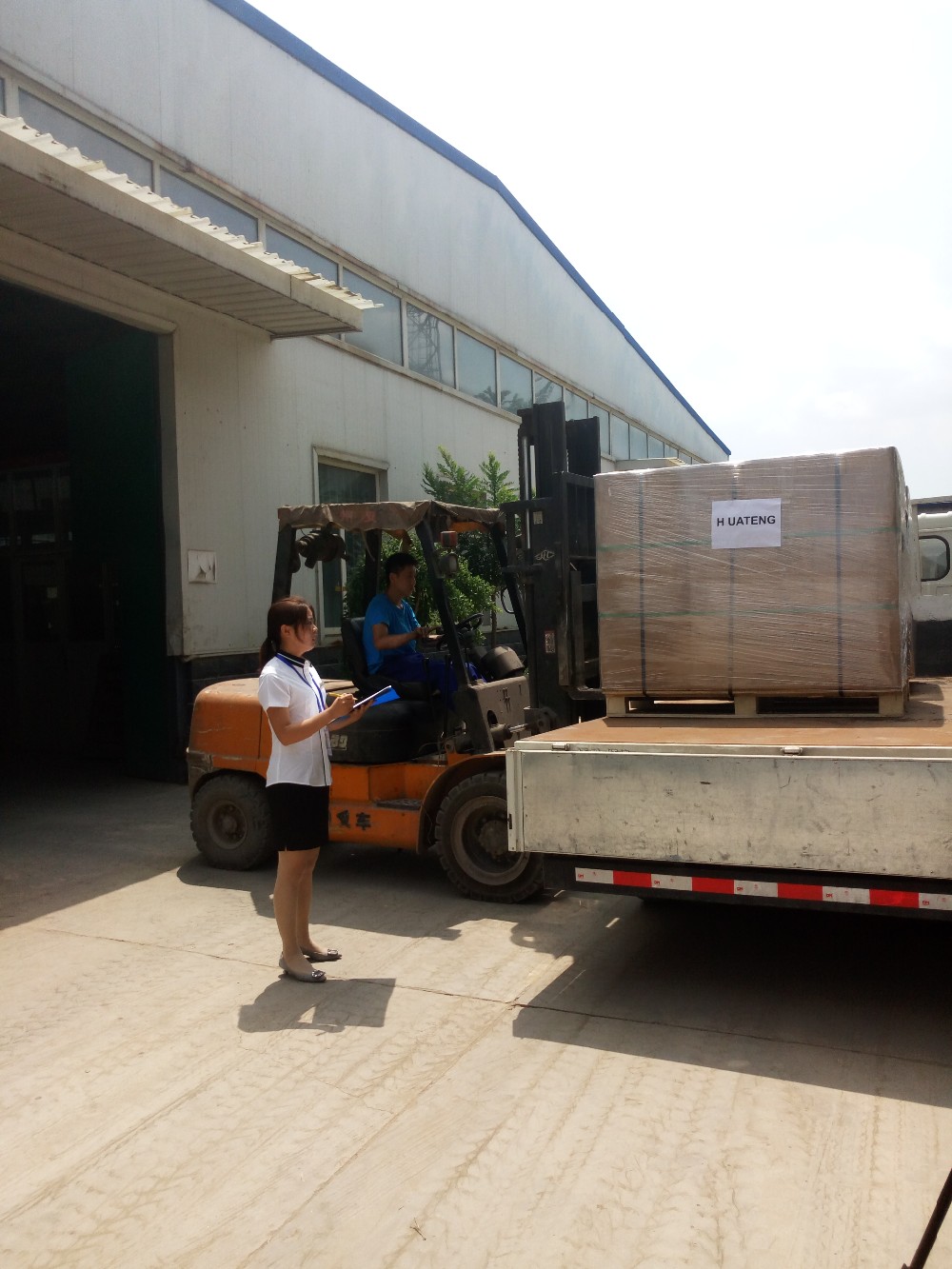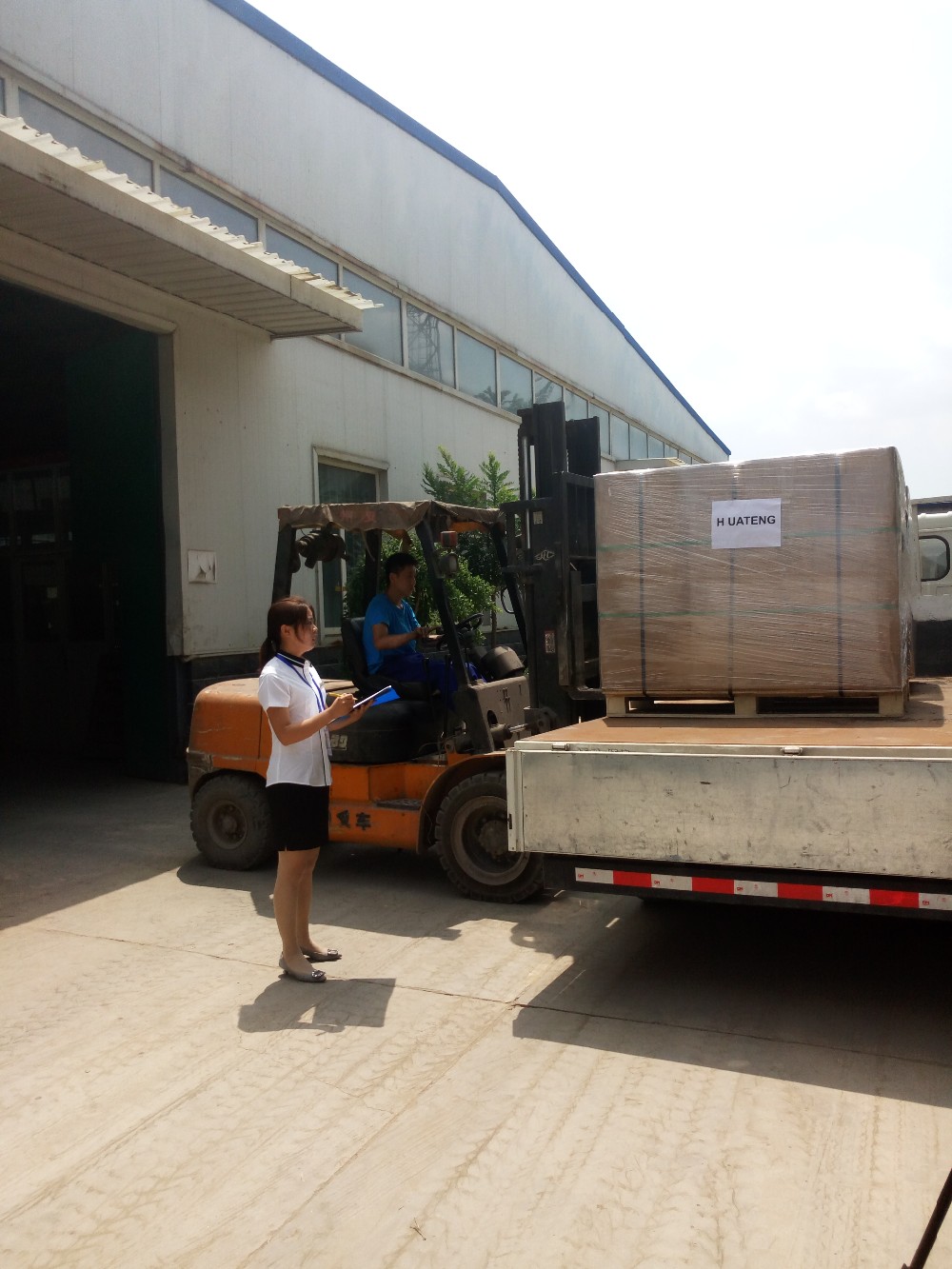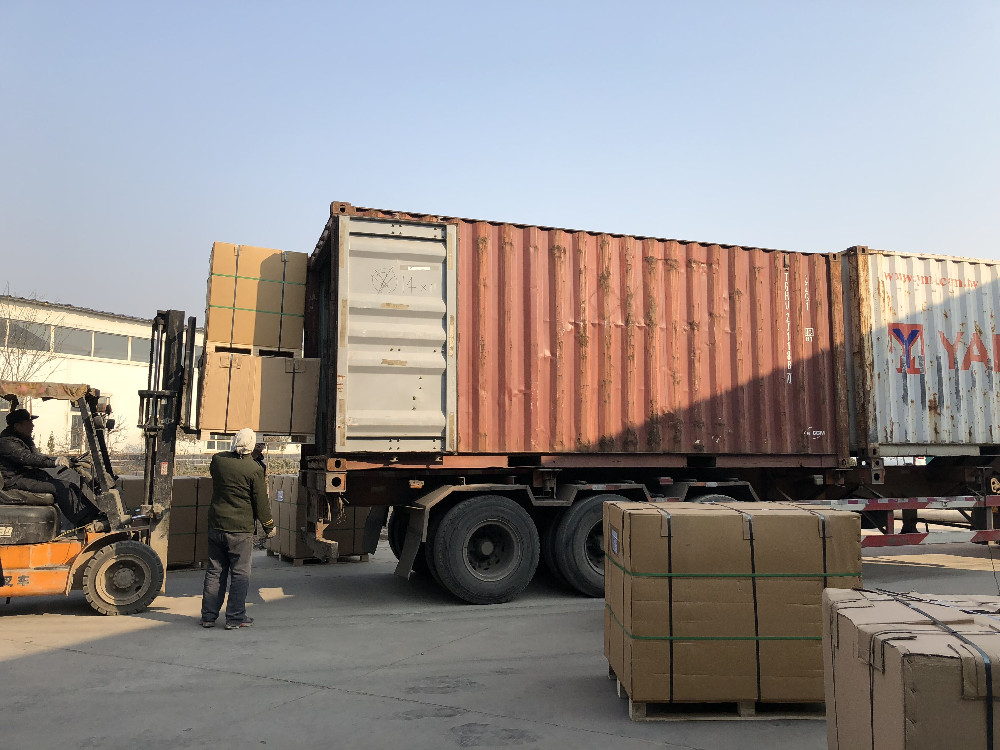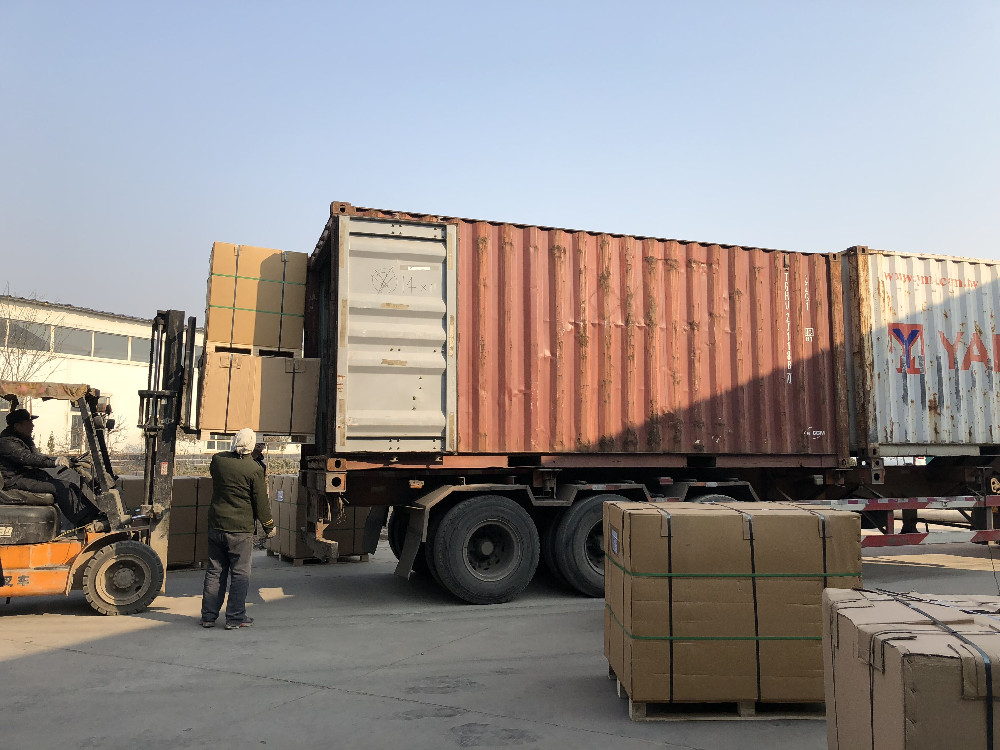 Contact us if you need more details on Brand New Air Cooled Deutz F3l912w Diesel Engine. We are ready to answer your questions on packaging, logistics, certification or any other aspects about Machinery Engines Deutz Diesel F3l912w 3 Cylinder Diesel Engine Deutz 30hp
Deutz Engine
Sale、Deutz F3l912 Engine. If these products fail to match your need, please contact us and we would like to provide relevant information.
Product Categories : Deutz Engine